Anne Sellers '83 and Other Women Business Owners "A Force to be Reckoned With"
September 1, 2008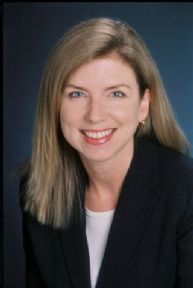 September 1, 2008, Greencastle, Ind. - "Lori was hired to help take us to the next level," says Anne (Spolyar) Sellers, who serves on the board of the Indianapolis chapter of the National Association of Women Business Owners (NAWBO). Sellers, managing principal of Sensory Technologies and 1983 graduate of DePauw University, talks with the Indianapolis Star about Lori Satterfield, who has been hired as the executive director of the local NAWBO chapter.
"Her goal is to remind the decision-makers and the policy-makers in the state of Indiana that we're here, and we're a force to be reckoned with, and it's in their best interest that we do well," adds Sellers.
Access the full story -- "2 leaders, 2 groups with unity of purpose:

New leaders aim to raise awareness of businesses led by women, minorities" -- at IndyStar.com.
Learn more about Anne Sellers in this recent article.
Back