Anne Sellers '83 Discusses Leadership with Smart Business
June 18, 2008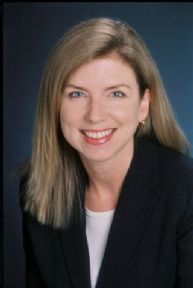 June 18, 2008, Greencastle, Ind. - "As leaders, we first of all have to listen to as much information as we can," Anne (Spolyar) Sellers, managing principal of Sensory Technologies and 1983 graduate of DePauw University, tells Smart Business. "We need to take our individual departments, talk to the people in those departments, get a sense of what those people need in the trenches, then identify the issues that these people feel are impediments to getting their jobs done. So we identify the issues and trends, and we take action appropriately."
Sellers continues, "As the managing partner of the company, hopefully I get those trends correct and
lead the company in a direction that puts us on the probable side of those trends. But you alone can't do it. I cannot do it without my partners. So total collaboration and total agreement on where we need to go is always the best course of action."
Read the complete interview by clicking here.
Anne Sellers serves on the executive committee of the Indiana Women Business Owners Political Action Committee, and was featured in the Indianapolis Star last November.
Back