Rev. James Lemler '74 Examines Transforming Congregations
November 6, 2008
November 6, 2008, Greencastle, Ind. - Rev. James B. Lemler, priest-in-charge of the historic Christ Episcopal Church in Greenwich, Connecticut and and 1974 graduate of DePauw University, has authored Transforming Congregations. The book is part of a series of books, "Transformations: The Church of the 21st Century."
According to the publisher, the text "offers a roadmap to renewed vitality in congregations of every size and description." The book addresses questions such as, "How can our patterns of congregational life and mission renew themselves and adjust to changing culture without selling out what Episcopalians stand for? How can local faith communities stay resilient and hopeful? What styles and practices of spirituality do most to enrich our mission?"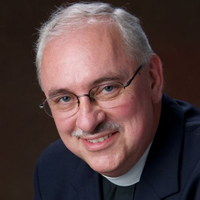 The synopsis adds, "As with evangelism, there is both good and bad news about Episcopalians and mission. Lemler also provides a variety of models for moving forward in mission and hope, to a more abundant future."
Order the book at Barnes & Noble.com.
Dr. Lemler is the former director of mission for the Episcopal Church USA. He has also served the church as a leading pastor and preacher, is former dean of Seabury-Western Theological Seminary, and serves as a consultant in the area of philanthropy, stewardship and congregational development.
Learn more about him in this previous story.
Back