President Casey Signs Amethyst Initiative; Pledges Increased Dialogue on Alcohol Issues
November 7, 2008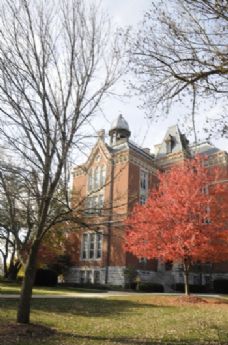 November 7, 2008, Greencastle, Ind. - DePauw University President Brian Casey is today joining 130 other chancellors and presidents of universities and colleges across the United States in calling for a new focus on the problem of underage drinking. This morning, Dr. Casey signed a public statement supporting the Amethyst Initiative, which urges elected officials to weigh all the consequences of current alcohol policies and to invite new ideas on how best to prepare young adults to make responsible decisions about alcohol use.
DePauw's Student Life and Academic Atmosphere Committee -- consisting of members from the faculty, staff and student body -- recommended that President Casey sign the initiative.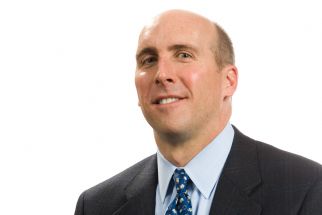 "Excessive alcohol use is a major concern of every college president I know," says Casey. "This is an issue for every college across America and for our nation as a whole. The time has come for all of us to engage in an honest discussion about alcohol based on data and common sense, and not just emotion. Young lives, and our future, are at stake."
Launched in July 2008, the Amethyst Initiative supports informed and unimpeded debate on the 21 year-old drinking age. It aims to encourage moderation and responsibility as an alternative to the drunkenness and reckless decisions about alcohol that mark the experience of many young Americans.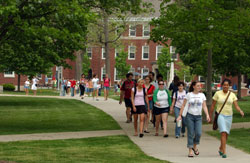 The organization's statement as finally drafted does not, by design, prescribe a particular policy change. It does, however, state clearly the signatories' belief that the current drinking age of 21 is not working as well as the public may think, that its unintended consequences are posing increasing risks to young people, and that it is time for a serious debate among our elected representatives about whether current public policies are in line with current realities.
"By signing this statement, we are not affirming our unequivocal support for lowering the drinking age," asserts DePauw's nineteenth president. "What we are committing to is a process of evaluation and conversation with an end goal of creating more open dialogue about issues related to student drinking. The age at which it is legal for people to drink is only one part of a large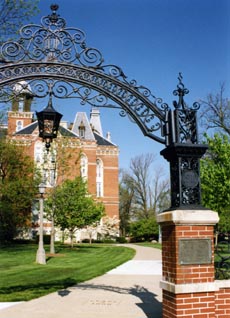 equation," he adds.
An increasing campus dialogue on the issue of alcohol has begun. On Monday night, Dr. Casey and Cindy Babington, vice president for student life and dean of students, hosted a community-wide conversation about alcohol use on campus, which was attended by approximately 200 students. A second conversation is scheduled for Monday, December 8.
On December 12, DePauw's Office of Student Life is offering access to a webinar: "The Amethyst Initiative Debate: Rethinking The Drinking Age."
"One objective in signing on to the Amethyst Initiative is to encourage ongoing dialogue about alcohol use on our campus," adds Dean Babington. "The current law places campus staff in the difficult position of telling students under 21 not to drink, but yet feeling a responsibility to educate them about the consequences of drinking to keep safe those students who choose to disregard the law."
In an October 29 article on the Amethyst Initiative, the New York Times noted that "surveys find that more than 8 in 10 college students drink and that 4 in 10 are binge drinkers (meaning that in the previous two weeks a man had consumed at least five drinks in a sitting, or a woman four) College presidents, while philosophical about the historical bonds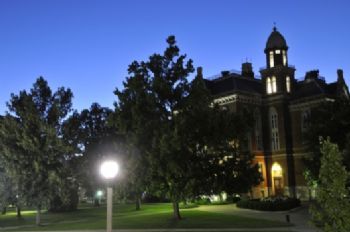 between academe and alcohol, are immensely frustrated by the universal flouting of the law and the persistence of binge drinking. Each year, they see its tragic consequences in the form of alcohol poisonings, drunken-driving arrests, date rapes and barroom brawls. Even at universities, like Florida, that make aggressive efforts at enforcement and education, administrators say they believe success is limited to the margins."
In September, the Women's Christian Temperance Union presented the Amethyst Initiative with the first annual WCTU Millstone Award. According to WCTU's Bunny Galladora, "The Millstone Award was created to bring public awareness to a person, organization, or governmental body that creates or uses their position of influence to [draw attention to] unhealthy, illegal, or immoral behavior that we believe places children at risk."
Founded in 1874, the WCTU is a non-profit organization that believes "the family is the foundation upon which this nation was built; therefore, WCTU sounds a warning against anything that poses a threat to the family." The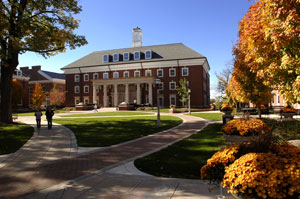 organization has a long history of supporting temperance.
To learn more about the Amethyst Initiative, click here.
In March 2003, the University launched the Coalition for a Responsible Community, an effort that involved all DePauw constituents -- students, faculty, alumni and administrators. The group's work resulted in a community covenant for DePauw: a set of expectations for members of the University community: in essence, stating the expectations for those who choose to live in the DePauw community (read the covenant by clicking here).
Back