A Fulbright Year Abroad
December 3, 2008
When graduation has passed and years seem to end as soon as they've begun, it isn't unusual to look back on your college years fondly, though with a nagging regret that you hadn't done more. Nishita Trisal '07 is the first to tell you that she's no exception—it's just hard to imagine why. Nishita's years at DePauw have encompassed a world of learning.
While at DePauw, Trisal received a Fulbright award to teach English in Indonesia for a year, starting in 2007. She had been abroad before, but her Fulbright experience was going to be markedly different.
"I had travelled through DePauw through the Winter Term In Service program to a few different countries, but for each of those experiences I was with 25 other people," says Trisal. "Part of what was unique about being in Indonesia was that I was by myself."
Indonesia's national motto, Bhinneka Tunggal Ika, means "Unity in Diversity." Over 220 million people representing most of the world's major religions live on the 17,508-island archipelago. Spending a year in Semarang, on Java, the nation's most populous island, would submerge a young foreigner in an ocean of new cultures. While this was true for Trisal's stay, her own Indian-American background created a unique learning experience that she had not expected.
"Sometimes I wouldn't get noticed, or was overlooked because I blended in more," explains Trisal, whose family moved to the United States when she was 8. "At times it was kind of frustrating because I felt like people weren't as interested in getting to know me because I wasn't 'exotic.' Being in Indonesia revealed that I was in fact more American in culture than I knew, in terms of my need for privacy, my need for space, all those different cultural habits that I formed after living in the U.S. for so long."
Early on, she spent nearly as much time adjusting to her teaching job as she did to the city and the language. The incredible workload—she taught 17 classes alone in the first semester—meant that she had little time to understand her students' lives. Trisal was soon frustrated by the contradictions between her teaching job, speaking in English about America, and her personal goal of becoming comfortable living within another culture.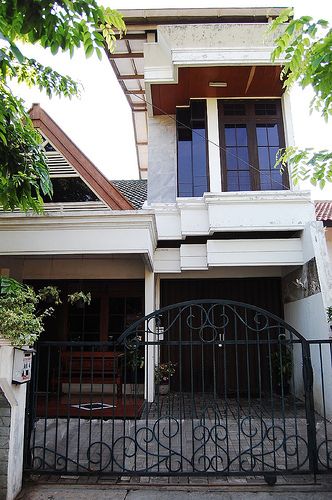 As the second semester approached, she cut back on the number of classes she was teaching, focusing on only sophomores and juniors. The change allowed her to learn the name of each of her students and to talk about their lives in a way that wasn't possible when her time was spread thinly between them.
"They had these really critical questions to ask about the U.S., and know about us more than Americans know about Indonesia. They've heard about Hurricane Katrina, they've heard about Obama, for example," says Trisal.
The new schedule also allowed Trisal to engage with the Semarang community in deeper ways. She joined a university-affiliated legal aid program whose mission was to help poor communities in disputes with corporations. The need for this work was apparent to Trisal, who remembers a man who spent six months in prison awaiting trial for illegally collecting pieces of wood. When his trial came, he was found guilty of "illegal logging" and returned to the prison for another six months.
"In a place where illegal logging is so common by large corporations and by government officials, for people like the man who was collecting wood for his family, it was incredibly unjust."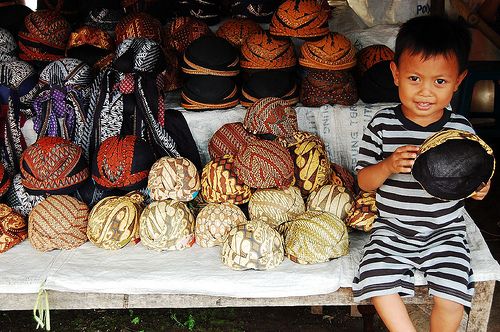 Following her tip to Indonesia, Trisal had arranged to meet Mona Bhan, assistant professor of anthropology, in Srinagar, the capital of Kashmir in the north of India. The two had set up the summer research project before Trisal left for her Fulbright work. Srinagar is near a large lake, and their project was to study the people who lived on the lake, but were slowly being moved to other areas of the city for environmental and tourism reasons.
"Mona supported me and encouraged me, and even after I graduated we figured out a way to do this project together. No matter how much I read about ethnography, or read about Kashmir, it's only when you practice it that you actually learn. She really invested in me because I showed a lot of interest," says Trisal.
As for Bhan, any doubt she might have had about Trisal's involvement in the project were laid to rest as their research began.
"Nishita has an acute sense of social justice and a passion to correct social and economic inequities. Her lack of formal training in anthropological field work did not prove to be a problem. She definitely learned the intricacies of anthropological fieldwork in the process. I do think, however, that some courses at DePauw had prepared her theoretically to engage with complex questions," says Bhan.
Following the trip to India, Trisal returned to DePauw to finish her research with Bhan as a 5th year intern, a program that many graduates have used to get experience in an area of interest. The benefits of being in a small, close-knit academic community continued for Trisal even after graduation.
"Being at a smaller school, we can interact with our professors in a much more intimate way and at a younger age. Freshmen and sophomores really have that ability to do summer research or develop relationships with people who are willing to invest in them, and it's mutually beneficial."
The photos in this story were taken by Nishita during her trip.
Back