Exhibit Highlights Links Between Abraham Lincoln and DePauw
February 9, 2009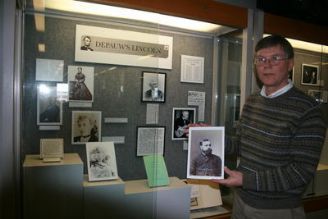 February 9, 2009, Greencastle, Ind. — "Abraham Lincoln spent 14 years in Indiana," says Wes Wilson, coordinator of DePauw University's Archives and Special Collections, which is presenting a new exhibit, "Lincoln's Indiana," to commemorate the 200th anniversary of the birth of the nation's sixteenth president. "It's important that we participate in the celebration," Wilson tells the Banner-Graphic. There are a lot of things going on all over the state; DePauw has some great connections to Lincoln."
One of the first students to attend Indiana Asbury (DePauw) was James Harlan, who graduated from the fledgling University in 1845, became a U.S. Senator from Iowa, and he and his wife, Ann Eliza Peck, became social friends with the Lincolns in Washington, D.C. Robert Todd Lincoln escorted their daughter, Mary Eunice Harlan, to his father's second inaugural ball. Mary Eunice married Robert Todd Lincoln in 1868, in a ceremony officiated by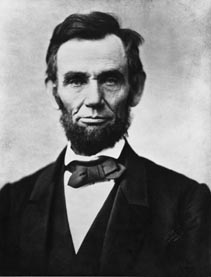 Matthew Simpson, who was Indiana Asbury's president from 1839 to 1848 (Simpson had also performed the marriage ceremony for James and Ann Peck Harlan in Greencastle 23 years earlier). Their children were Abraham and Mary Todd's only grandchildren.
Simpson, an acquaintance of Lincoln's, became a national Protestant leader after leaving the University. The gifted orator was asked to perform the funeral address for "the fallen president" in Springfield, Illinois on May 4, 1865.
Jesse W. Weik, an 1875 Indiana Asbury graduate, received an appointment as a pension agent from the Department of the Interior in 1882, and was assigned to Springfield, Illinois. While there, he looked up Lincoln's former Illinois law partner, William H. Herndon, who showed Weik his papers from their law office. While residing in Springfield, Weik began to collect information about Lincoln from family, friends and acquaintances of Lincoln. After Weik returned to Greencastle he kept up correspondence with Herndon leading to the decision that they would collaborate on a biography of the president. Herndon came to Greencastle in 1887 to write; Weik composed, edited Herndon's work and published the landmark book in 1889. An updated edition of the book was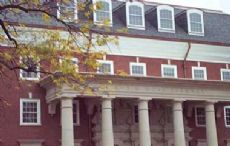 published by the University of Illinois Press in 2006, edited by Douglas L. Wilson and Rodney O. Davis.
There are other connections, detailed in an online summary of the exhibit, which is on display on the first floor of DePauw's Roy O. West Library.
"It's been a heck of a lot of fun putting it together," says Wilson. "All the staff pitched in and helped. It will be up through the summer and maybe longer."
Read more at the newspaper's Web site.
Back