John Busey '90 Preparing for Mission Trip to Uzbekistan
April 23, 2009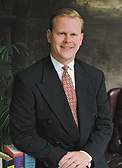 April 23, 2009, Greencastle, Ind. — John W. Busey II, first vice president, branch manager and senior investment consultant at Robert W. Baird & Company in Racine, Wisconsin, and 1990 graduate of DePauw University, is leaving this weekend on a mission trip Uzbekistan. The Racine Journal Times offers a preview of the trip by Busey and five others -- two who are members of the Rotary International service organization and three who represent Evangelical United Methodist Church. They are headed "to the central Asian country with the purpose of establishing a Rotary Club in its capital city of Tashkent."
The group's "larger mission" will be to assist A Full Life, an organization which works to provide support for orphans in developing countries by "building transition homes for graduating orphans where they can be taught the practical life skills -- including those of being a mother -- and work skills necessary to become respectable members of their communities. Once established, the self-sustaining transition homes can serve as a model for countries worldwide." Without assistance, many orphans in Uzbekistan wind up living on the streets, notes the newspaper.
Busey -- who was an economics major and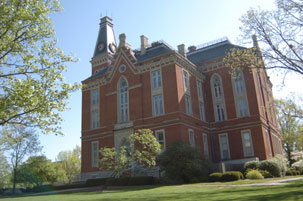 business administration and geography minor and served on DePauw's Alumni Board -- is a member of Founder's Rotary. Each of the six individuals participating in the mission project, "brings a different skill (carpentry, child care etc.) with them to the cause," adds the report.
Read more at the Journal Times' Web site.
In 2004, John Busey was named Racine's "Young Professional of the Year." Details can be found in this previous article.
Back