Fulbright English Teaching Assistantship Will Send Lauren Wendling '09 to South Korea
May 3, 2009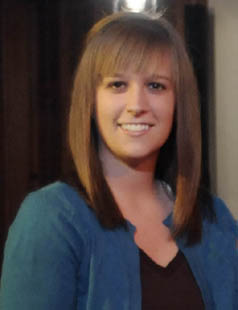 May 3, 2009, Greencastle, Ind. — Lauren A. Wendling, a senior at DePauw University, has been awarded a Fulbright U.S. Student scholarship. The grant will allow Wendling to travel to South Korea during the 2009-10 academic year through an English Teaching Assistantship. Sponsored by the U.S. Department of State and established in 1946, the Fulbright U.S. Student Program competition aims to increase mutual understanding among nations through educational and cultural exchange while serving as a catalyst for long-term leadership development.
Wendling becomes the second DePauw senior to receive a Fulbright Award for the coming year. As announced April 29, senior Todd J. Schmid will spend a year conducting research in Paraguay as a result of receiving an international graduate study and research grant.
A religious studies major with a

minor in philosophy, Wendling says the experience in South Korea "will allow me to expand my cultural and educational horizons, while working with students to further their quest for knowledge and cross-cultural exchange." In her Fulbright application, she noted, "My prior work with students in the area of education has allowed me to discover my passion for working with youth. I derive a great joy creating the desire for education within students and helping them to fulfill their dreams. I very much want to continue this work in South Korea through the Fulbright Program. Not only will my educational development and cultural experience greatly benefit from an ETA in South Korea, but so will the children, school, and community in which I work. In the classroom I will enthusiastically stress the importance of cultural and educational diversity. I aspire to create international channels of education from which will flow new and exciting ideas from different cultures and communities
across the globe."
Both an Honor Scholar and Bonner Scholar, Wendling has volunteered as a tutor for local second graders over the past four years, and has spent the last three summers as a camp counselor. She spent three weeks in Costa Rica on a service project aiding Eco-Teach, an environmental organization which promotes environmental sustainability and education.
"This experience showed me firsthand how different cultures address important environmental issues and how global concerns affect both the adult and youth population," she says. "Engaging with youth and community through service has increased both my own education, as
well as my desire to educate others."
She explained to the Fulbright judges, "At DePauw, I have gravitated toward studying religion and philosophy, yearning to understand different societies and individuals in their religious and philosophical contexts. My study in these areas is continually widening my cultural horizons and giving me the tools to evolve into a more socially-conscious individual. Taking courses such as 'Religion, Conflict, and Social Change', 'Christian Anti-Semitism', and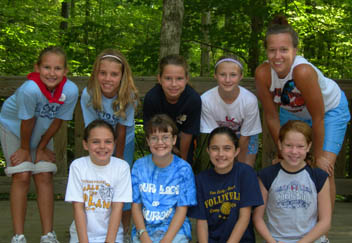 'Social Political Philosophy', I have discovered how my passion for education and cultural understanding can be used to cultivate a better local, national and global community. As an Honor Scholar, I am intellectually engaged in challenging seminars, and wrote a thesis on Buddhist and Jewish identity and hybridization in the modern world. My passion for education and time at DePauw has allowed me to cultivate a rich and diverse academic experience that I will continually build upon. As I prepare to graduate, I am excited to pursue my love of education and social work
outside of the country."
Wendling believes her Fulbright experience in South Korea "will prepare me to pursue my future goals of attaining a master's degree in religious studies and becoming an educator. My background in religious and philosophical studies, coupled with my passion for education and service work will aid my cultural transition into South Korea, and allow me to convey to my students and community members the importance of education and social responsibility." She concludes her application with the hope that she can "instill the same lasting passion for knowledge and cultural exchange in my students" as her teachers have done for her and "create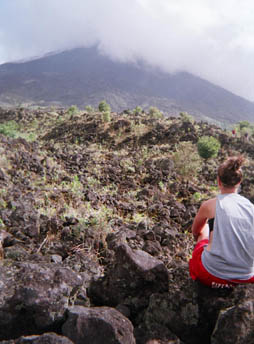 positive and lasting ties between two different cultures."
Douglas E. Harms, Herrick E.H. Greenleaf Professor of Computer Science at DePauw and the University's Fulbright Program Adviser, says, "Lauren has extensive experience working with children in several contexts, including formal tutoring, volunteering in local schools, and camp counseling. She approaches difficult situations in the learning environment by creatively tailoring activities to develop and maintain student interest. She has experience developing relationships with students where authority and friendship are appropriately balanced. I am impressed with Lauren's desire to place herself in new, and potentially uncomfortable, situations and successfully adapt to them. During one of our conversations she described being lost for several hours on a mountain hike with 30 teenagers; her ability to think clearly and maintain a sense of calm during a crisis speaks well for her ability to adapt to unknown situations and cultural environments."
The Fulbright U.S. Student Program is the largest American international exchange program offering opportunities for students and young professionals to undertake international graduate study, advanced research, university teaching, and teaching in elementary and secondary schools worldwide. The U.S. Student Program currently awards approximately 1,500 grants annually in all fields of study, and operates in approximately 155 countries worldwide. Since its inception 63 years ago, the Fulbright Program has provided more than 286,000 participants, chosen for their leadership potential, with the opportunity to observe each others' political, economic and cultural institutions, exchange ideas, and embark on joint ventures of importance to the general
welfare of the world's inhabitants. Learn more by clicking here.
To contact Dr. Harms, the recipient of a Fulbright Award for the 2004-05 academic year, send an e-mail to dharms@depauw.edu.
DePauw University is among the "Top Producers of Fulbright Awards for U.S. Students, 2008-09" according to a chart published in the October 24, 2008 edition of the Chronicle of Higher Education. The publication notes that three 2008 DePauw graduates received Fulbright Awards to study and live abroad for a year, and that 17 students at the University applied for the prestigious grants.
DePauw also ranks among the top 10 baccalaureate institutions in the nation for the total number of students who studied abroad in 2006-07, according to the 2008 Open Doors report. Learn more in this story.
Back