DePauw Medical Director Provides Campus Update on Flu Concerns and Prevention
April 30, 2009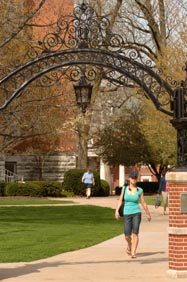 April 30, 2009, Greencastle, Ind. — DePauw University continues to monitor the health concerns caused by the worldwide outbreak of North American A (H1N1) -- commonly referred to as swine flu -- as the virus has led U.S. authorities to heighten the nation's health alert. In a campus-wide e-mail this morning, the medical director of the University's Wellness Center updated the DePauw community on the situation both on- and off-campus.
At this point, Indiana has one confirmed case of H1N1 flu, which remains unchanged from Tuesday. The patient is a student at the University of Notre Dame.
At DePauw, eight students have sought care at the University's Wellness Center and tested positive for the flu virus, Scott Ripple, M.D. reports. "Since office-based test kits cannot differentiate between North American A (H1N1) flu and other seasonal flu viruses, we have submitted samples from these students to the Indiana State Department of Health for further identification and are awaiting the results. These students have been relocated from their campus residences to more secluded housing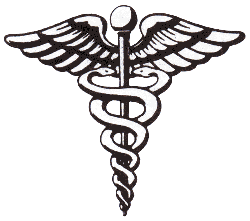 and kept out of classes while they are contagious in order to limit the spread of the virus. Since cases of North American A (H1N1) flu are being reported in this country and since experts have not yet determined how this virus behaves in humans, we are being extra cautious to prevent the spread of any flu viruses on campus."

Dr. Ripple adds, "I am glad to report that most of these students with flu have had minor illnesses and are recovering without complications. None have been seriously ill."
In his news conference last night, President Barack Obama underscored the role behavior can play in keeping the flu virus from spreading. He said that "individual families [need to] start taking very sensible precautions -- that can make a huge difference. So wash your hands when you shake hands. Cover your mouth when you cough. I know it sounds trivial, but it makes a huge difference. If you are sick, stay home. If your child is sick, keep them out of school."
DePauw's Dr. Ripple made the same point in his letter today. He writes, "prevention begins with the individual. I suggest you take this opportunity to carefully look after your general health and take advantage of the hand sanitizer and wipes provided by the university. Tips on avoiding the flu are available on the Wellness Center Web site at https://www.depauw.edu/student/health/documents/Swine Flu 2.pdf.
Swine flu is suspected of killing more than 150 people and sickening over 2,600 in Mexico, Canada, New Zealand, Britain, Germany, Spain, Israel and Austria. The virus has spread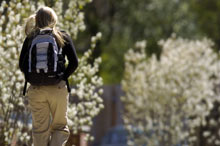 to 11 U.S. states from coast to coast and is reported to be affecting new patients in locations as far apart as Peru and Switzerland.
Learn more about H1N1 and its symptoms at the Wellness Center's Web site.
Updates are also available via the Centers for Disease Control and Prevention and Indiana State Department of Health.
Read more about DePauw's response to H1N1 in this Tuesday article.
Back