'Lincoln's Greencastle, Greencastle's Lincoln' on October 26
October 14, 2009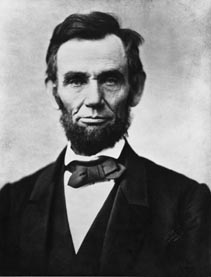 October 14, 2009, Greencastle, Ind. — DePauw University will present a symposium to mark the 200th anniversary of the birth of Abraham Lincoln, "Lincoln's Greencastle, Greencastle's Lincoln," on Monday, October 26. Presented by the Walker Horizon Morrison Lecture Series, the program will begin at 4:15 p.m. in Watson Forum of DePauw's Pulliam Center for Contemporary Media. There is no admission charge for the event, which is open to all.
John T. Elliff, secretary of the Secretary, Lincoln Group of the District of Columbia, will make a presentation on "Greencastle's Lincoln: Three Great Lincoln Biographies."
Nicole Etcheson, Alexander M. Bracken Professor of History at Ball State University, will examine "Lincoln's Enemies: The Copperheads in Putnam County." A noted historical of the Civil War era, Prof. Etchison is the author of The Emerging Midwest: Upland Southerners and the Political Culture of the Old Northwest (1996)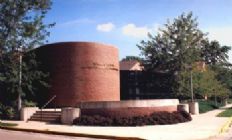 and Bleeding Kansas: Contested Liberty in the Civil War Era (2004). She is completing a book on Putnam County during the Civil War.
The symposium is sponsored by DePauw's history department.
Earlier this year, DePauw University's Archives and Special Collections created an exhibit, "Lincoln's Indiana," which examines the DePauw and Greencastle connections to the nation's sixteenth president. Read more in this previous story, or see an online summary of the exhibit.
Back