Legendary College Football Coach Dick Tomey '60 Announces Retirement
November 16, 2009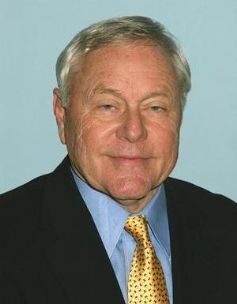 November 16, 2009, Greencastle, Ind. — "Dick Tomey created countless long-term relationships during his 29 years as a head football coach," begins an Associated Press story on the head football coach at San Jose State University and 1960 graduate of DePauw University. "The Gold Room in the Simpkins Center was overflowing Monday with his latest friends, colleagues and players when Tomey announced he was retiring from coaching, effective following San Jose State's game against Louisiana Tech on Dec. 5."
Tomey has led the Spartans for five seasons and is in his 29th year as a head coach of a major college program. He previously led the football programs at the University of Arizona (1987-2000) and the University of Hawaii (1977-86). His overall record is 182-143-7, which ranks fourth among active coaches. Only Joe Paterno, Bobby Bowden and Mack Brown have more wins in FBS/Division I-A games. His teams never experienced two straight losing seasons.
"I've been fortunate to have three head coaching jobs in the highest level of college football," he said today. "The one here at San Jose State may be the most rewarding. We've come so far and accomplished so much in five years. Terrific young men took a leap of faith when we started in 2005 and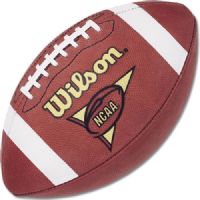 put the program back on a sturdy foundation for future San Jose State teams."
Besides his three college head coaching jobs, Tomey was an assistant coach at Texas (2004), UCLA (1971-76), Kansas (1967-1970), Davidson (1965-66) and Northern Illinois (1964). He began his coaching career in 1962 as a graduate assistant at Miami University in Oxford, Ohio. Tomey also worked as a National Football League assistant coach for the San Francisco 49ers in 2003.
"Dick Tomey deserves our eternal gratitude and heartfelt thanks for resurrecting the San Jose State football program," San Jose State director of athletics Tom Bowen says. "The program had limited success in competition; was caught in the firestorm of national academic reform for all college student-athletes; and was not a first-priority for our students, alumni and fans. Dick Tomey changed the culture of San Jose State football. The team competed, battled and it won. The academic performance of our football team as measured by today's standard is much improved and we are graduating student-athletes at a higher rate than ever before. Our
attendance improved significantly during his coaching tenure -- so much so that our home, Spartan Stadium, became a destination for network television games."
Read more at ESPN.com.
The Arizona Daily Star's Greg Hansen writes that Tomey "is a Hall of Fame human being, a winner, which in this case is better than being a champion. And his remarkable sense of perspective will enable him to know, with absolute certainty, that what he accomplished in 29 years as a head coach (Hawaii, Arizona, San Jose State) benefitted those who played for him. The 71-year-young coach from DePauw was a class act. The grace and dignity with which he conducted himself far outweighs his won-loss record."
Dick Tomey is the current president of the American Football Coaches Association and was inducted into the new Michigan City High School Football Hall of Fame on July 20.
Back