The Television Will be Revolutionized by Prof. Amanda Lotz '96 an 'Outstanding Academic Title'
January 7, 2009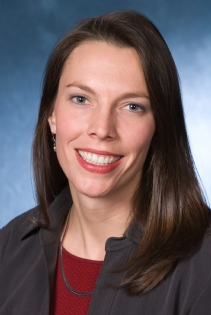 January 7, 2009, Greencastle, Ind. — The Television Will be Revolutionized by Amanda D. Lotz, assistant professor of communication studies at the University of Michigan and 1996 graduate of DePauw University, has been selected by Choice: Current Reviews for Academic Libraries magazine for its annual "Outstanding Academic Title" list. Choice is the premier source for reviews of academic books, electronic media, and Internet resources of interest to those in higher education.
"The Television Will Be Revolutionized examines television at the turn of the twenty-first century -- what Amanda D. Lotz terms the post-network era," notes a publisher's synopsis of the book. "Television, both as a technology and a tool for cultural storytelling, remains as important today as ever, but it has changed in fundamental ways as the result of technological innovations, proliferating cable channels targeting ever more specific niche audiences, and evolving forms of advertising such as product placement and branded entertainment. Many of the conventional practices and even the industry's basic business model are proving
unworkable in this new context, resulting in a crisis in norms and practices. Through interviews with those working in the industry, attendance of various industry summits and meetings, surveys of trade publications, and consideration of an extensive array of popular television shows, Lotz takes us behind the screen to explore what is changing, why it's changing, and why these changes matter."
Learn more by clicking here.
Dr. Lotz is also the author of Redesigning Women: Television after the Network Era.
Back