Mark Kelley '79 Puts 'Molecular Medicine in Action for Teachers'
January 18, 2010
January 18, 2010, Greencastle, Ind. — "We just wanted them to have a fun day of science," Mark Kelley says of Molecular Medicine in Action for Teachers, a program being offered to Indiana high school teachers through the Herman B Wells Center for Pediatric Research at the Indiana University School of Medicine. Dr. Kelley, a 1979 graduate of DePauw University, is associate director of the Wells Center and Betty and Earl Herr Professor of Pediatric Oncology at IU. He also oversees the high school program, which is the subject of a Fort Wayne News-Sentinel story.
"Originally, the program was just offered to students -- who still take part -- but Kelley felt it would be just as beneficial for the teachers who can then take the information back to a larger audience," writes Ashley Smith. "The first seminar was offered in October and will be offered again next fall. At the seminar, teachers learned about advances in cancer research, genes and DNA -- and then how to present that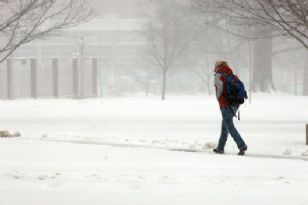 information to their students ... Kelley said the program receives more than 100 applications each year, but only one student from each school can attend -- 50 in all."
Access the complete text, "Teachers get help brushing up on science," at the newspaper's Web site.
Learn more about Mark R. Kelley in this previous story.
Back