Prof. Kevin Howley Notes "Changing Journalistic Attitudes" Toward 9/11 Questions
March 8, 2010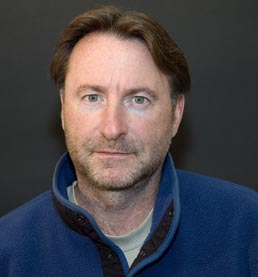 March 8, 2010, Greencastle, Ind. — "If the Tea Party movement is the spoiled stepchild of the American news media, then the 9/11 Truth movement is the mad woman in the attic of U.S. journalistic culture," according to Kevin Howley, associate professor of communication at DePauw University. His Bloomington Alternative column examines a new study out of Canada which suggests that "news reports that bring up troubling questions about the official story surrounding the events of Sept. 11, 2001, are gaining traction in the international press."
The professor notes, "Significantly, these news narratives no longer frame the 9/11 Truth movement as so much conspiracy theory. Rather, independent, commercial and public service news organizations the world over are giving serious consideration to allegations that challenge the veracity of the official story that emerged in the days and weeks following the 9/11 attacks."
According to Dr. Howley, "One story in particular seems to have created an opening for subsequent reports that challenge the official story: the April 2009 publication of a peer-reviewed study appearing in Open Chemical Physics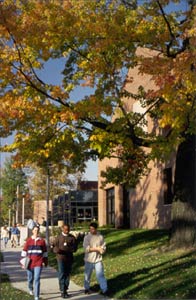 Journal. The journal article presents the findings of an examination of dust from the site of the World Trade Center. The dust sample revealed traces of nano-thermite, a highly explosive substance that has been linked to classified military research." That work led to coverage by several mainstream news organizations, Howley reports.
Citing other examples, the professor writes, "For instance, in a story pegged to the anniversary of the attacks, the Sept. 11, 2009, edition of London's Daily Mail draws on the work of Dr. David Ray Griffin whose book Osama bin Laden: Dead or Alive? suggests that bin Laden died of kidney failure -- in December 2001. Griffin goes on to challenge the authenticity of audio messages attributed to bin Laden since that time. Soon thereafter, Griffin -- one of the leading spokespeople for the 9/11 Truth movement -- was named one of 'The Fifty People who Matter Today' by Britain's New Statesman. In November 2009, Griffin joined other prominent truthers on the Canadian Broadcast Corporation's award-winning series The Fifth Estate. The report, aptly titled 'The Unofficial Story,' explores a number of inconsistencies in the dominant media narrative surrounding 9/11."
The column concludes, "Changing journalistic attitudes toward the 9/11 Truth movement is a welcome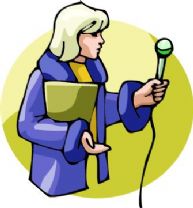 and long overdue development. We also owe a debt of gratitude to international news workers who have shifted the terms of the debate away from conspiracy theory to a legitimate scientific debate worthy of public scrutiny." Howley maintains that "news media are the lifeblood of social movements. In the absence of thorough, substantive and accurate reporting of social movements, taboo subjects and uncomfortable truths remain out of sight and out of mind."
Read the complete text at the weekly newspaper's Web site.
Kevin Howley is the editor of the recently published textbook, Understanding Community Media. Read the companion piece to his latest essay in this recent story.
Back