More Praise for "New Noir Voice," Author & Prof. Nic Pizzolatto
June 29, 2010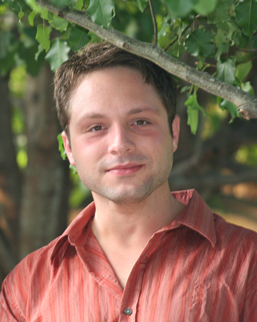 June 29, 2010, Greencastle, Ind. — "In Nic Pizzolatto, we have a new noir voice who can write tough-guy talk with the best of them, but isn't afraid to show restraint and vulnerability," states a San Antonio Express-News review of the new novel, Galveston. The book by Pizzolatto, assistant professor of English at DePauw University, was published by Simon & Schuster on June 15.
The Express-News opines, "Pizzolatto's 2006 story collection Between Here and the Yellow Sea earned him comparisons to Richard Ford for being 'drawn unceasingly to sad, even grim scenarios depicting the ways people fail to connect.' The saddest thing about Galveston is that people do connect -- but it's too late ... Atmosphere and landscape -- and violence -- are important elements of Galveston. Pizzolatto brings the Gulf Coast and a certain white-trash strata of its society to life with a deftness free of clanging sour notes that is admirable, in
language that frequently surprises and impresses."
Access the complete review at the newspaper's Web site.
Galveston "delivers knockout crime noir in a lyrical, tough-guy voice," declared a Dallas Morning News review published earlier this month. Booklist deems it "a taut first novel suffused with a strong noir sensibility," calling Pizzolatto "a writer with a real feel for the special poetry of noir ... a fine crime-fiction debut."
Between Here and the Yellow Sea was named by Poets & Writers magazine as one of the top five fiction debuts of the year. Professor Pizzolatto's work has also appeared in the Atlantic, Oxford American, Best American Mystery Stories and other publications.
Back