The Percussion Plus Project
December 1, 2010
The DePauw School of Music resident ensemble, The Percussion Plus Project, performed Icons of Pop Culture: The Music of Michael Daugherty on Dec. 2 in Kresge Auditorium in the Judson and Joyce Green Center for the Performing Arts. The composer, Michael Daugherty, was available to answer questions during an extended intermission.
"It is always exciting when a composer comes to campus," says Amy Lynn Barber, professor of music and founder of The Percussion Plus Project. "The chance to talk with composers brings us closer to the nature of the creative process, and of course, puts us in touch with the music of our own time."
On Dec. 1, Daugherty received five Grammy nominations – including best Classical Album for the recording of "Metropolis Symphony" by the Nashville Symphony.
Daugherty first drew international attention when the Baltimore Symphony Orchestra, conducted by David Zinman, performed his Metropolis Symphony at Carnegie Hall in 1994. Since then, his music has entered the orchestral, band and chamber music repertoire making him one of the ten most performed living American composers, according to the League of American Orchestras. Visit the Michael Daugherty website to learn more.

"Daugherty draws on a wide range of much-loved pop culture sources as inspiration for his music – personalities such as Elvis, Liberace, James Bond, and Superman, and iconic locations such as the Brooklyn Bridge, Mt. Rushmore, and Route 66, and musical styles such as rock, funk, jazz, and piano lounge music," Barber says.

"His music breaks down the traditional barriers between 'classical' music and pop music, and in doing so, invites us to perform, present and hear his music in a different way," she says.

The Percussion Plus Project selected a number of his popular pieces for Thursday's event: Shaken Not Stirred (1995), Lounge Lizards (1994), Used Car Salesman (2000), Walk the Walk (2005), and Lex (1989).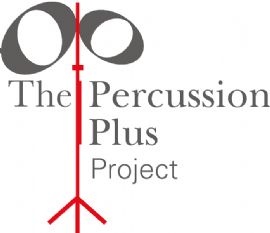 Guest artists featured on the program werre Martha Mooke, electric viola; Scotty Stepp, baritone saxophone; May Phang, piano; Winston Choi, piano; Bill Hamm, electric bass; and artistic director Amy Lynn Barber.

The Percussion Plus Project is a professional resident ensemble in the DePauw School of Music. It was founded in 1993 when Barber was living in Europe where the group performed extensively. When she came to DePauw in 2002, Barber reconstituted the group with percussionists from the area. They play contemporary music. The "Plus" in the name comes from the additional non-percussionist soloists.

On March 16, The Percussion Plus Project will be presenting its spring concert. It will be a program of works for percussion and electronics – pieces with electronic tape, and pieces with live electronics. The guest will be percussionist, composer and temporal artist Ross Karre, who will perform two of his own pieces with special visual effects.
Visit the School of Music website to learn more about upcoming events.
Back