DePauw GIS Center Gets NITLE 'Sustainable Program Award'
January 13, 2011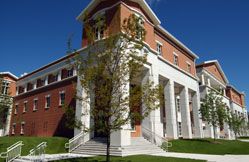 January 13, 2011, Greencastle, Ind. — The National Institute for Technology in Liberal Education (NITLE) has presented DePauw University's GIS (Geographic Information Systems) Center with the inaugural NITLE Sustainable Program Award. The honor "recognizes institutional programs that successfully and sustainably integrate inquiry, pedagogy, and technology and help their institutions achieve mission-related goals."
DePauw was honored for the case study, "From Project to Program: The DePauw University GIS Center Engaging the Campus with GIS."
NITLE notes, "By creating an opportunity to share insights and lessons learned (via published case studies), the award helps identify the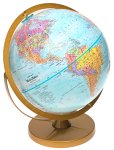 questions institutions should ask when moving from project to program. It also helps the liberal arts community learn from its own successes."
Read more here.
For more details on GIS at DePauw, access this previous story.
Back