Bloomberg Story Quotes Darden Restaurants COO Drew Madsen '78
January 26, 2011
January 26, 2011, Greencastle, Ind. — "Rich shoppers are driving an increase in consumer spending, bolstering a recovery that masks reluctance among less affluent Americans to join in," begins a Bloomberg story. The piece includes comments by Andrew H. "Drew" Madsen III, president and chief operating officer of Darden Restaurants and 1978 graduate of DePauw University. The Darden group of restaurants includes Olive Garden, Red Lobster, LongHorn Steakhouse and Capital Grille.
According to Madsen, the restaurant industry is seeing a "changing guest mix ... Less-affluent guests who tend to have a lower check are reducing their restaurant visits."
Shobhana Chandra and Anthony Feld write, "The uneven progress in household expenditures, which account for about 70 percent of the economy, helps explain why Fed policy makers likely will keep interest rates near zero and complete a second round of Treasury purchases. Unemployment averaged 9.6 percent last year, the highest rate since 1983, even as the expansion gathered speed."
Access the article by clicking here.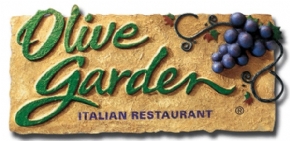 Darden is the world's largest full-service restaurant operating company with annual sales of more than $7 billion. Drew Madsen, president and COO since August 2004, was an economics major at DePauw, where he graduated magna cum laude with membership in Phi Beta Kappa. He oversees restaurant operations, marketing, culinary, beverage and human resources for approximately 170,000 employees and more than 1,600 Red Lobster, Olive Garden and LongHorn Steakhouse restaurants in North America which deliver more than $6.0 billion in annual sales. Madsen is also responsible for purchasing, distribution, real estate, and restaurant design and construction across all Darden brands.
Back