Greencastle One of Midwest's 'Best Old House' Cities
April 11, 2011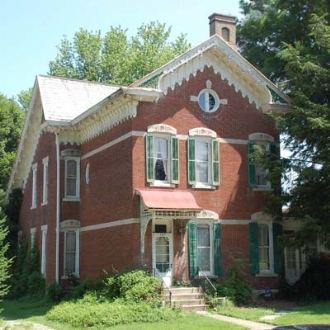 April 11, 2011, Greencastle, Ind. — This Old House magazine deems Greencastle as one of the Midwest's 15 communities where the "Best Old House Neighborhoods" can be found, and the city is the only Indiana entry on the 2011 list. The piece spotlights three neighborhoods -- the Historic Old Greencastle District, the Eastern Enlargement District and the Northwood District -- and points to the affordability of the city's historic houses (with many under $100,000) and its proximity to Indianapolis. (photo: Phillip Gick, Heritage Preservation Society of Putnam County)
"In summer months, when trees are in bloom and DePauw University is on a more relaxed schedule, a walk along Greencastle's streets will evoke a time when homeowners cut their grass with push mowers and television had yet to supplant front-porch views," notes the text in the April 2011 issue. "Sure, the city of 10,000 gleans plenty of 21st-century energy from the annual invasion of students, as well as the young families who choose it for its quick commute to downtown Indianapolis, just 45 miles away. But Greencastle offers old-fashioned advantages: a historically designated town center, an industrious American work ethic (a handful of plants here support the auto industry), a focus on community, and three soon-to-be National Register historic districts, collectively comprising hundreds of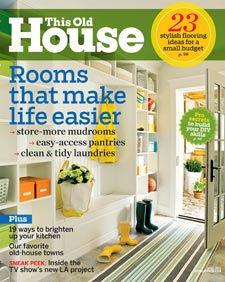 affordable homes.
Read more at the magazine's website.
It's the fourth year This Old House has compiled a list of "North America's most timeless neighborhoods." Neighborhoods were chosen with the assistance of Portland, Oregon-based preservationdirectory.com. Learn more here.
Last month Greencastle learned it is receiving a Stellar Communities grant from the state. The Stellar Communities program is a multi-agency partnership aimed at launching multiple community development projects in Indiana's smaller communities. Greencastle's plan will -- among other things -- revitalize the downtown area; link the city more closely with DePauw; and improve the quality of life through new initiatives in health, the arts, and technology. Details can be found here.
Back