Profs. Eric Edberg & Nariaki Sugiura Perform at Gobin Church Wednesday
July 12, 2011
July 12, 2011, Greencastle, Ind. — "It's a combination 'welcome back' and 'farewell' concert as the Greencastle Summer Music Festival continues at 7:30 p.m. Wednesday at Gobin Memorial United Methodist Church," reports the Banner-Graphic. "Festival founder and DePauw University cello professor Eric Edberg is performing in Indiana for the first time since returning from a sabbatical in New York City. Pianist Nariaki Sugiura, who has been a staff accompanist and part-time piano professor at DePauw for several years, has accepted an appointment to the University of North Dakota music faculty and will be moving shortly to Grand Forks, N.D." (photos, at left: Eric Edberg; below right: Nariaki Sugiura)
According to Professor Edberg, "This is a wonderful artistic relationship -- a true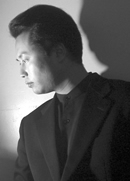 musical friendship. We've played many recitals together, and he has accompanied many of my students. Nariaki is a tremendous artist, a terrific collaborator, and a fantastic accompanist and coach. While I'm sure we'll play together in the future, I'll miss having him at DePauw. So I'm glad we can celebrate his accomplishments here at Wednesday's concert."
Learn more about the program at the newspaper's website.
Founded in 1884, the DePauw School of Music is one of the oldest in the nation, and it has an established tradition of educating leaders in virtually every facet of music -- including performers, educators, composers and administrators. Learn more here.
Back