Kyle Inman '11 to Conduct Research in Northern Ireland Through Fulbright-mtvU Fellowship
July 17, 2011
July 17, 2011, Greencastle, Ind. — Kyle K. Inman, a May 2011 graduate of DePauw University, is the recipient of a 2011-12 Fulbright-mtvU Fellowship. One of only four recipients nationally, Inman will use the grant to conduct an independent project in Northern Ireland in which she will study musical organizations that are dedicated to creating music that bridges the divides between the two conflicting political and sectarian populations that divide the country.
Presented by the U.S. Department of State's Bureau of Educational and Cultural Affairs and mtvU, MTV's 24-hour college network, Fulbright-mtvU Fellowships are designed to promote "the power of music" as a global force for mutual understanding. Projects must explore an aspect of international contemporary or popular music as a cultural force for expression.
Inman is the third member of DePauw's Class of 2011 to be awarded an award through the 2011-12 Fulbright U.S. Student Program competition. As previously announced, Chelsey E. Jonason will spend nine months assisting teachers in Slovakia during the upcoming academic year through an English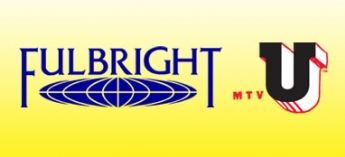 Teaching Assistantship grant. Ashlee L. Anton will use an ETA award to travel to South Korea to teach English to high school students in Madrid.
"An ex-paramilitary member sang a song for me in a pub in Belfast. I was nineteen-years-old performing an independent self-designed study on the affects of Northern Irish politics on music and when I asked if he could perform a political song for me, he sang instead about a friend who died during the struggle and the power of that man's memory to promote peace," wrote Inman in her application for the award. "The fact that this former prisoner who had experienced so much during the nastiest time of the conflict was willing to use music as a means of reconciliation taught me the power of the voice over the gun. I decided then to combine my passion for music, love for travel, and knowledge of the political struggle to promote the voices that will provide the much needed support to the progress of peace in Northern Ireland."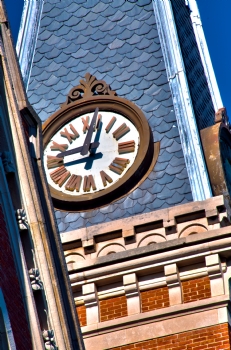 She continued, "As a music major, my undergraduate education has provided a well-rounded understanding of the theory and history of music from Beethoven to Cage. However, during my time in Northern Ireland I realized another aspect of music: its power to tell stories, reinforce identities and express everyday political and cultural ideas. The music of the country was remarkably accessible: I attended informal sessions in the pubs, lively sounds in the dance halls, and politically charged music in the parades. My brief independent study project the previous year in Belfast on Republican political music gave me a basic grasp of the range of subject matter the music expressed and my second major, literature, also gave me the learning skills to deal with the narratives of the songs adding another layer to my understanding of the music. I spent time talking with people, learning their stories and listening to their music and I came home with a profound extension of my musical education that I could share with everyone."
The title of Inman's research, "Voices of Northern Ireland," is appropriate, she wrote, "because each group has something different to say, some aspect of the movement forward that deserves attention and promotion." She plans to focus on Different Drums of Ireland, the Omagh Youth Community Choir, Tommy Sands, and the Shropshire Music Foundation.
"As a capstone of my research, I will produce a collection of recordings of the participants on CD, accompanied by an informative insert explaining each group's background and message about the conflict and resolution process," Inman explains. "The groups with whom I will be working differ in style of music, age of performers, and the areas of Northern Ireland that they call home. The project will encourage the performers to experience each other's work through their music as they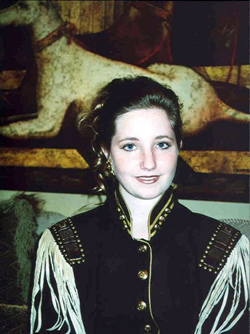 represent their people's past struggle and current movement towards stability to an audience within and beyond their country. This compilation of musical statements will, for the first time, provide a broad assemblage of groups with a combined and more powerful voice to support the continued labors of maintaining peace."
The application declares, "With my work on the Fulbright-mtvU Grant, I will take the music that is so precious to this culture, bring it together, share it with the world, and use it to turn the beat of the war drum into a march for unity." With an eye on future pursuit of a master's degree in peace studies and conflict resolution, Inman hopes to "continue to promote using the arts to help establish peace in areas of civil unrest, and awareness in countries like the United States. Having spent a semester in Northern Ireland and studied the political situation I have felt the strong tension that still exists. With this project I hope to use the 'Voices of Northern Ireland' to highlight the powerful artistic steps Northern Ireland is taking in order to move past the events of its troubled history and towards a harmonious future."
Applicants for Fulbright-mtvU grants are encouraged to consider all aspects of the power of music in developing their proposals. Along with the study of music in a specific cultural context, proposals will be considered in other music-related fields including music and social activism, music in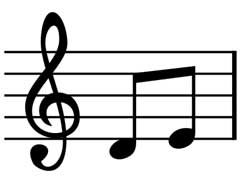 learning, music and the community, and musical performance.
Artists who reviewed candidates for the 2011-12 fellowships include: James Murphy, lead singer of LCD Soundsystem; Matt & Kim; and Jared Leto, lead singer of 30 Seconds to Mars.

Sponsored by the U.S. Department of State, the Fulbright U.S. Student Program is the largest American international exchange program offering opportunities for students and young professionals to undertake international graduate study, advanced research, university teaching, and teaching in elementary and secondary schools worldwide. The U.S. Student Program currently awards approximately 1,500 grants annually in all fields of study, and operates in approximately 130 countries worldwide. Fulbright full grants generally provide funding for round-trip travel, maintenance for one academic year, health and accident insurance and
full or partial tuition.
Since its inception in 1946, the Fulbright Program has provided approximately 300,000 participants, chosen for their leadership potential, with the opportunity to observe each others' political, economic and cultural institutions, exchange ideas, and embark on joint ventures of importance to the general welfare of the world's inhabitants. Learn more by clicking here.
DePauw students and alumni who are interested in applying for Fulbright Awards may contact Humberto Barreto, Elizabeth P. Allen Distinguished University Professor and professor of economics and management, or Marion "Marnie" McInnes, professor of English and women's studies and director of nationally competitive scholarships.
Back