Turning a Hobby Into a Career Not Always Wise: Steve Langerud
September 13, 2011
September 13, 2011, Greencastle, Ind. — "Entrepreneurs who think that merely having a dream and a good idea is enough are in for a surprise," notes a GateHouse News Service story which examines the downsides of turning a hobby into a career. Steve Langerud, director of professional opportunities at DePauw University, is quoted: "This maybe the single most schizophrenic concept in the career world."
The article notes that Langerud is himself an entrepreneur "who has turned his own hobby, bicycling, into a business."
"On one hand it is the most pure form of following your dreams," Langerud states. "And on the other, people wake up screaming with night sweats."
Dan Rafter writes, "Langerud recommends that you only turn your hobby into a business if you are truly exceptional at it. Those who are in the top 5 percent of their field -- whether it's singing, drawing comic-book panels or baking brownies -- should expect to succeed in a hobby-tuned-business, Langerud said."
The article -- headlined "Do what you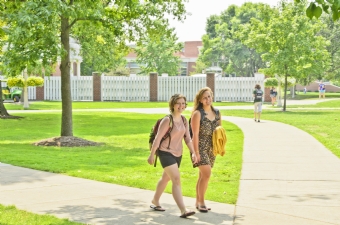 love: Know the risks of turning your hobby into a career" -- was published in New York's Hornell Evening Tribune.
Steve Langerud has helped more than 15,000 people with workplace issues and is regularly quoted in articles on the job market and career development, including an MSNBC.com piece last week.
Langerud is available to help DePauw students and alumni with career planning. Visit DePauw's Office of Civic, Global and Professional Opportunities here.
Back