Judith Edstrom '70 and Mary Leonard '70 Continue 175th Anniversary Distinguished Alumni Lecture Series Wednesday
April 6, 2012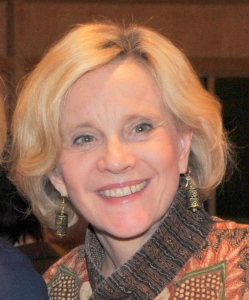 Two 1970 graduates of DePauw University -- Judith A. Edstrom and Mary C. Leonard -- will discuss "Leading with Excellence and Ethics in Times of Great Change" on Wednesday, April 11, as part of DePauw's 175th Anniversary Distinguished Alumni Lecture Series. The program will begin at 7:30 p.m. in the auditorium of the Prindle Institute for Ethics and is free and open to the public. (photos: at right, Judith Edstrom; below left: Mary Leonard)
A webcast of the event may be viewed via this link.
Judith Edstrom is a powerful advocate for social development and good governance, having worked in positions of leadership, advocacy and analysis for the World Bank, UNICEF and RTI International in over 30 countries. She recently completed an assignment with RTI International in Indonesia where she managed the largest USAID governance project outside Iraq, aimed at strengthening accountability and effectiveness of government in local jurisdictions across Indonesia. Until 2004, she served in a variety of leadership roles with the World Bank over a 25-year period, including as sector manager of the social development department and chief of mission in South Africa.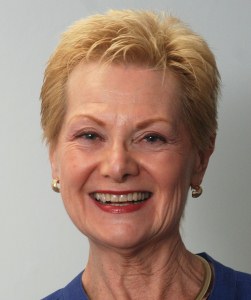 Mary Leonard's 30-year career as a Washington correspondent, editor and bureau chief spanned coverage of seven presidents and many national political campaigns, social issues, two Gulf wars and the terrorist attacks on Sept. 11, 2001. Since 2004 Leonard has served as deputy managing editor of the Pittsburgh Post-Gazette. She directs digital and social media in the newsroom and supervises post-gazette.com; PG+, a premium sports website; and Pipeline, an award-winning website focused on the issue of natural-gas drilling in Pennsylvania. In addition, Leonard manages the Post-Gazette's mobile platforms and multimedia department.
Wednesday's program is part of "The Value and Values of Leadership" -- a Prindle Institute series made possible by the Douglas I. and Ann U.Smith Endowed Fund for Ethics.
DePauw University's celebration of its 175th anniversary began January 10 and continues for another fourteen months. Learn more by clicking here.
Back