Indiana Humanities & CEO Keira Amstutz '91 Launch 'Spirit of Competition'
May 21, 2012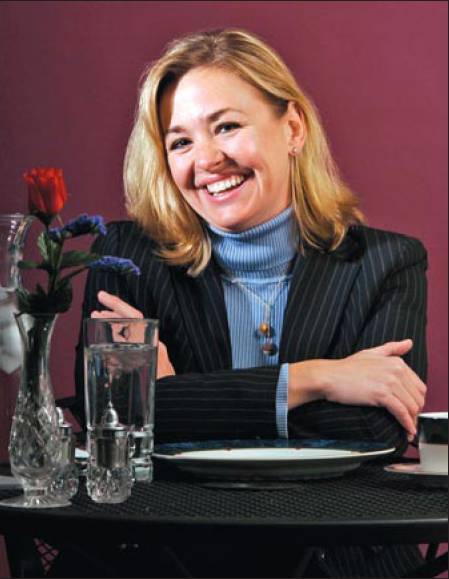 "I have a challenge for you: Think of one aspect of life that doesn't include competition," writes Keira Amstutz, president and CEO of Indiana Humanities and 1991 graduate of DePauw University, in the Indianapolis Star. "These days, you can't miss the fact that we choose our leaders through a system of winners and losers ... Our children compete in spelling bees, and sometimes for seats in the best schools. Lawyers work to win cases and authors aim for the "best" seller list. And -- admit it -- you try to beat that other car to the last parking space."
Her op-ed continues, "Each day, we engage in competition, usually standing together or standing apart based on the sides we choose. That's why Indiana Humanities has launched Spirit of Competition, a two-year celebration and examination of competition and the role it plays in our culture. Similar to the Food for Thought initiative we concluded last year, Spirit of Competition will take us across the state for events, exhibitions and discussions. And Indiana Humanities is inviting you to get involved, to contribute to the conversation and enjoy the activities of Spirit of Competition in 2012 and 2013."
During the process, Amstutz states, "we'll examine five core elements of competition: civility, rivalry, passion, innovation and failure. We'll ponder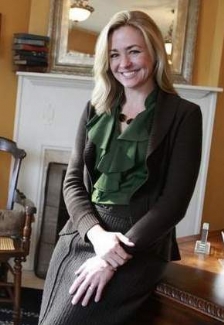 great stories from our past -- from Abraham Lincoln's bare-knuckled political campaigns to the invention of the television, and from the epic Larry Bird-Magic Johnson matchup to the founding of Eli Lilly and Co. -- and discuss the role of competition in our lives. We'll also look at the ways competition informs our culture through art, literature, music and more."
Read the full column at IndyStar.com.
A political science major at DePauw, Amstutz earned a degree from the Indiana University School of Law - Indianapolis. She previously served as chief counsel and director of policy for the City of Indianapolis. Learn more in this previous story.
Back