First-Year Student "A Different Person" After Experience in Peru
October 8, 2012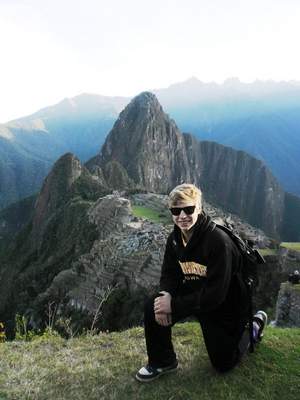 "A letter arrived in the mail last summer and its news not only changed my plans, but my life," begins an article by Cole Hanson published in the Des Moines Register. "I had already made my college decision. I was going to head east to DePauw University in Indiana, and was planning to relax and enjoy the summer. The letter changed that. I learned I was accepted into DePauw's 'Servicio en las Americas' program, which awards selected incoming students the opportunity to participate in a five-week intensive Spanish language and travel program. I would leave in four weeks, all expenses paid, to travel to Peru. It was the opportunity of a lifetime."
The DePauw freshman adds, "I joined a group of 21 college students and professors. We made a pact to adopt a new culture, engage in community service and immerse ourselves in the language; only speaking Spanish. We departed the United States headed for the capital, Lima, leaving the English language and our American comforts behind."
The trip -- which took place July 15-August 7 -- included expeditions in the jungles of the Peruvian Amazon and a trip to the city, the Incan capital of Cusco. "For our final leg of the journey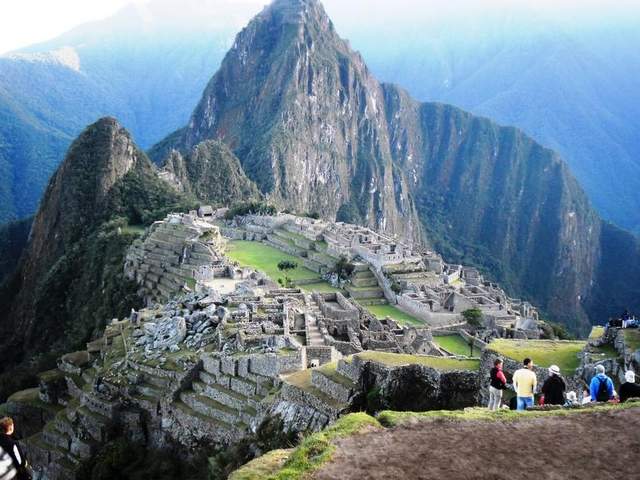 we traveled through the Sacred Valley on the Inca Trail to the lost city of Machu Picchu, the creation of the Inca Empire," Hanson writes. "We set foot on a four-day, three-night trek of 30 miles of breathtaking beauty. We hiked the Andes Mountains, with our Peruvian guides on horseback plowing ahead to discover a place to set up camp. After long days of hiking, we reached our destination — to one of the most important cultural sites in the world -- Machu Picchu. The mysterious remains of this age-old civilization, built more than 500 years ago, contains elaborate temples, plazas, palaces, terraces and stonework. Machu Picchu is pure architectural genius, set in a natural wonderland of swirling cloud mist, cobalt tropical sky and rain forest green hues that cling to the Huayna Picchu Mountain looming protectively over the sacred city of the Incas."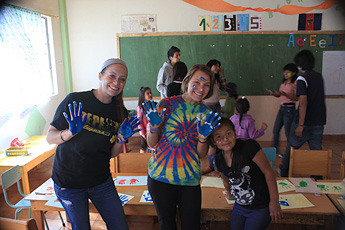 He concludes, "The trek to Machu Picchu, along the ancient footpath of the Inca Trail, is an adventure I will always remember. I returned from the mountaintop a different person. I went on the trip to experience Peru, but what I learned is that the real value was the journey experienced within."
You'll find the complete essay -- headlined "Completely immersed in Peru: A DePauw student's life is changed by a five-week travel program" -- at the Register's website.
Learn more about Servicio en las Americas in this recent feature article.
Back