$5 Million Gift from Marshall Reavis '84 to Fund New Stadium for DePauw Soccer, Lacrosse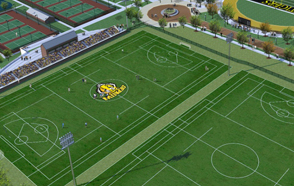 November 8, 2012
President Brian W. Casey today announced that the University has received a major gift to support significant improvements to the University's athletics fields as part of the implementation of DePauw's comprehensive athletics and recreation master plan.
A $5 million gift from Marshall W. and Amy Reavis will allow for the construction of a new multi-purpose stadium that will become the home for DePauw's men's and women's varsity soccer teams and men's and women's lacrosse teams. The stadium will be located along Hanna Street, immediately south of Blackstock Stadium, and will serve as the southern anchor of the University's athletic campus. Any funds not used in the construction of the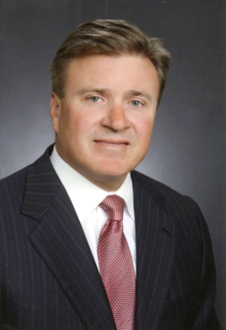 new stadium will provide endowment for the University's need-based financial aid program.
"If an institution wishes to compete for the best student-athletes on a nationwide basis, particularly for sports like soccer and lacrosse, it must provide the resources and facilities necessary to support these popular, growing sports," said Marshall Reavis, a 1984 graduate, four-year football letterman, and member of the University's Board of Trustees. "Our gift will help ensure DePauw competes in this manner for the decades ahead."
Today's announcement follows recent championship victories from the men's and women's soccer teams in the North Coast Athletic Conference (NCAC) tournament. Both teams will represent the NCAC in the NCAA Division III Soccer Championship tournament, which begins this weekend. Reavis' gift follows an announcement last month that Scott and Kim Welch have committed $5 million to support the construction of a new fitness center in an expanded and renovated Lilly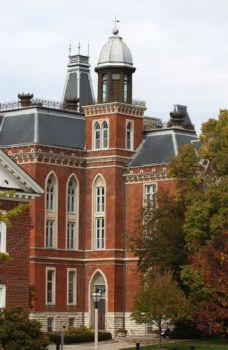 Center.
The new multi-purpose complex will provide a synthetic turf competition field, four varsity locker rooms and stadium seating for 750 fans. Additional funds will be raised for an adjacent synthetic turf field that will be used for practices and training.
"Marshall represents the very best of DePauw," said Casey. "His leadership for this University is invaluable, and his steadfast support for the student experience is unwavering. On behalf of our students, I am deeply grateful for his generosity."
The athletic facilities master plan, approved by the University's Board of Trustees last month, provides a road map for the University's investments in athletic and recreational facilities in the years ahead. It calls for a series for phased improvements to the athletic fields and the Lilly Center. In his announcement today, President Casey reiterated the University's commitment to investing in the full complement of varsity athletic teams and facilities at DePauw.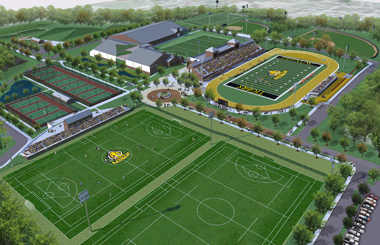 He noted that additional fundraising efforts remain underway for other projects called for in the institution's athletics facilities master plan, including the installation of synthetic turf on the football field at Blackstock Stadium, the replacement of the track surrounding the field, and the addition of a field events area for track and field adjacent to the intramural fields at the far west side of the athletic campus. The plan -- developed with the assistance of Hastings+Chivetta, a leading athletic facilities architectural firm -- also calls for a number of sequential enhancements to Blackstock Stadium and for improvements to softball, tennis, field hockey, golf and baseball facilities.
"It should be no surprise that the nation's most outstanding Division III athletic programs -- from Williams, to Bowdoin to Middlebury -- are also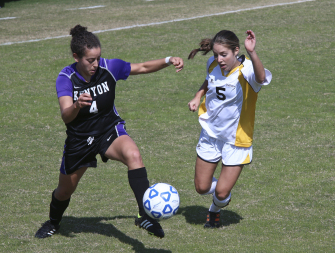 among the most respected liberal arts colleges in this nation," said Stevie Baker-Watson, the Theodore Katula Director of Athletics and Recreational Sport. "It is because of gifts like this that we are able to invest in our facilities and create an environment that equips our student-athletes to be successful at the national level."
Marshall Reavis is the founder and chief executive officer of SVM LP, a provider of gasoline, restaurant and other retail gift cards. Prior to founding SVM, Reavis held numerous positions with Mobil Oil over an eleven year period. As a student, Reavis majored in economics and was a member of one of the first cohorts of the University's Management Fellows Program.
Amy Reavis earned her B.S. at Illinois State University.
Back