IU Prof. Glenn Gass to Examine Impact of Sgt. Pepper, 45 Years After Release of Beatles' Classic
November 29, 2012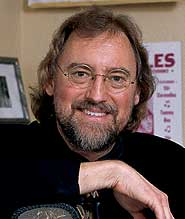 Glenn Gass, Provost Professor of Music at Indiana University's Jacobs School of Music, will examine the impact of one of The Beatles' seminal works in a Monday, December 3, presentation at DePauw University. Gass will discuss "The 45th Anniversary of Sgt. Pepper's Lonely Hearts Club Band" in a 7:30 lecture in Watson Forum, located within DePauw's Pulliam Center for Contemporary Media. The program is presented free of admission charge and is open to all.
Released in June 1967, Rolling Stone called Sgt. Pepper "the most important rock & roll album ever made ... by the greatest rock & roll group of all time." The album includes songs such as "With a Little Help from My Friends", "Lucy in the Sky with Diamonds", and "A Day in the Life". It spent a total of 27 weeks at the top of the UK album chart and 15 weeks at #1 on the U.S. Billboard 200. In 2005, the album was placed at number one on Rolling Stone magazine's list of "The 500 Greatest Albums of All Time".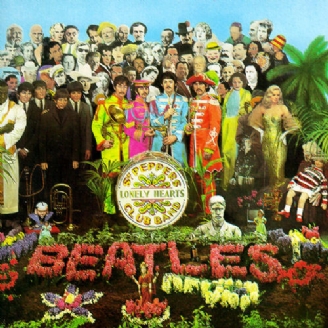 Professor Gass is the author of the first for-credit course at any music school or conservatory on the history of rock and roll. His courses at IU include one on Music of the Beatles, which is described as an "in-depth, song-by-song look at the music, lives and times of this extraordinary group and songwriting partnership." Offered since 1982, the course "is aimed at heightening student listening skills as well as fostering a deeper appreciation for the Beatles' remarkable recordings." Gass also takes a group of students "on site" to London for another course on the Beatles.
Glenn Gass is also a classical composer whose work has been performed internationally. He is the recipient of grants in composition from the National Endowment for the Arts, Meet the Composer, and the Indiana Arts Commission. Gass is also a member of the education advisory board of the Rock & Roll Hall of Fame and Museum in Cleveland.
The professor authored the textbook, History of Rock Music: The Rock & Roll Era, and is the recipient of a number of honors, including: the Herman B. Wells Lifetime Achievement Award, the Indiana
University Sylvia Bowman Distinguished Teaching Award, the IU Student Alumni Association Student Choice Award, and the Society of Professional Journalists Brown Derby Award. He was inducted into the Faculty Colloquium on Excellence in Teaching. (photo: Gass, legendary musician/producer/innovator Todd Rundgren, and Ken Owen '82, executive director of media relations at DePauw, in 2010)
Gass attended DePauw (he's the son of Clinton Gass, professor emeritus of mathematics) and earned a B.M. from the New England Conservatory of Music, and both and M.M. and D.Mus. in composition from Indiana.
Back