Gifts from '76 Grads Sarah and John Wallace & James B. Stewart '73 to Create Faculty Club in New Hoover Dining Hall
December 3, 2012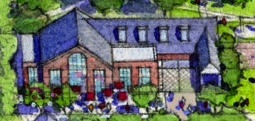 DePauw President Brian W. Casey announced today that the University's new Hoover Dining Hall will include a dedicated faculty dining room and gathering spaces, thanks to a pair of gifts from Sarah R. and John H. Wallace (both '76) and James (Jim) B. Stewart '73.
The gifts -- a $1.5 million commitment from the Wallace family and a $1 million commitment from Stewart -- total $2.5 million and build on the initial commitment from R. David and Suzanne A. Hoover. The new dining room and supporting spaces will be named the Wallace-Stewart Faculty Club and is intended as a place for conversation and community among the faculty and as an important venue for extending classroom conversations between members of the faculty and their students.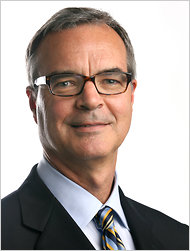 "Sarah and I wanted to do something that would recognize the paramount role the faculty plays in the intellectual life of DePauw and enhance the superb education they provide our students," Stewart said. "We hope the faculty club will foster closer academic and social bonds among the faculty and between faculty and students. And we hope it will simply be a place where they will congregate and enjoy themselves." (photo of Jim Stewart: Earl Wilson/New York Times)
"Our experience working with the faculty on the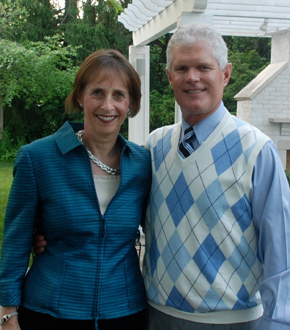 presidential search and the transition gave us a deep appreciation for the quality of those who teach our students and how much they contribute to the University," added Sarah Wallace. "They deserve a special place of their own. Jim and I are also especially pleased to be able to add to the Hoovers' amazingly generous gift in helping make Hoover Hall a stunning addition to the historic DePauw campus."
The Wallace-Stewart Faculty Club will help complete Hoover Dining Hall, a central element of the University's Campus Master Plan, which was approved by the Board of Trustees in October 2010 and called for the transformation of the campus core into a place of greater connection. The University's current "Hub," a food- court-style dining hall that was originally intended to serve 350 students and now must accommodate more than 1,000 DePauw students daily, does not provide space for faculty, or most-importantly, student-faculty conversation. The Wallace-Stewart Faculty Club will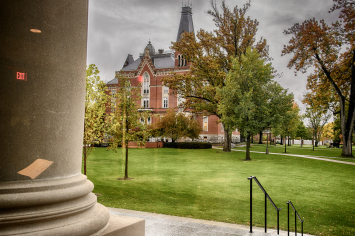 provide such a space, a venue removed from the main dining room in Hoover Hall and reserved for faculty interaction and student-faculty discussion and conversation.
"On behalf of our faculty and students, I am deeply grateful for what this gift will make possible, and for what it says about the work and life of our faculty," said President Casey, who made the announcement at the December meeting of the University's faculty. "DePauw's faculty has never had a true gathering place in the heart of the central campus, nor has the University provided adequate spaces for the work of the classroom to extend to meals and other gatherings for students and faculty. These new spaces in Hoover Hall will provide such spaces and will enrich the life of this campus in significant ways."
Sarah R. Wallace is the chair of the University's Board of Trustees. She is also the chair of the board of First Federal Savings and Loan in Newark, Ohio.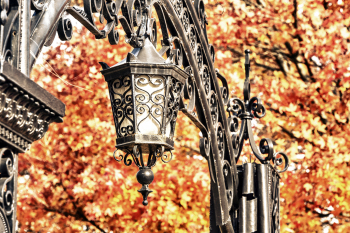 John H. Wallace is a practicing dentist in Granville, Ohio. Each of their three children also attended DePauw: Sally W. Heckman '05, John Gilbert Wallace '08 and John Gerald Wallace '08.
James B. Stewart is a Pulitzer Prize-winning journalist and the author of the "Common Sense" column in the New York Times. He served as chair of the DePauw University Board of Trustees from 2005 through 2007. He is also the author of nine books, including Den of Thieves and his most recent work, Tangled Webs: How False Statements are Undermining America from Martha Stewart to Bernie Madoff.
Back