Chamber Singers Produce CD, Songs of Old DePauw
December 25, 2012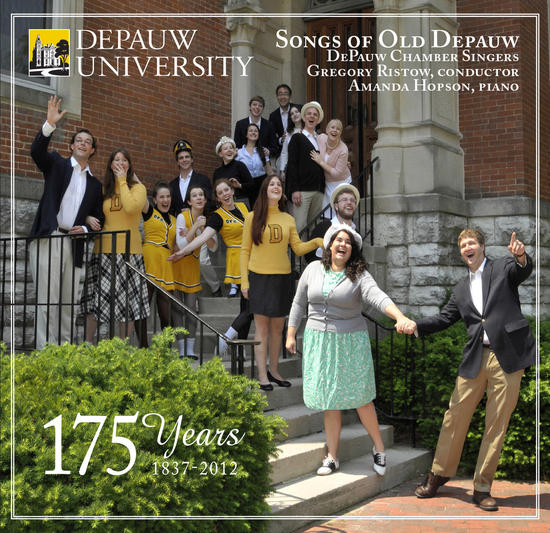 The DePauw University School of Music is releasing its first recording on the newly-created label, DePauw University Recordings, Songs of Old DePauw. "The commemorative CD features 21 tracks of music, arranged and conducted by Gregory Ristow, director of choral activities, and wonderfully sung by the DePauw Chamber Singers and accompanied by pianist Amanda Hopson," notes Greencastle's Banner-Graphic.
"Included on the recording are chestnuts such as 'Old Gold,' 'Tiger Yell Song' and 'My Girl's a Hullabaloo,' along with a special tribute track, the unforgettable 'Toast to DePauw,' sung by the late baritone Dr. Stanley Irwin."
Mark McCoy, dean of the School of Music, states, "This recording has been a marvelous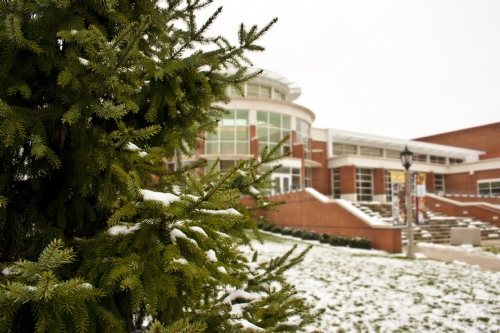 walk down memory lane for the many people involved in producing it, and I think it will be for many of you in our DePauw community as well."
Songs of Old DePauw is available to purchase for $10 in the School of Music office, located in room 1124 of the Green Center for the Performing Arts, or downtown at Eli's Books.
Founded in 1884, the DePauw University School of Music is the nation's sixth-oldest private institution for post-secondary music instruction and the longest-running in Indiana. Learn more here.
Back