Prof. Bob Steele '69 Answers Ethical Question Posed to Magazine
February 8, 2013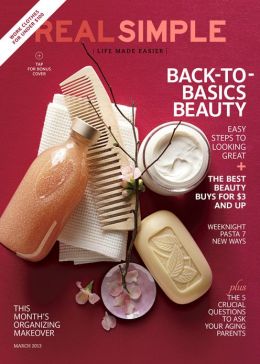 In the March 2013 issue of Real Simple magazine, a reader asks, "A friend lent me money and said I could pay it back slowly. Then I received an unexpected inheritance. Must I tell her about it?"
For an answer, the publication turns to Robert M. Steele, director of the Janet Prindle Institute for Ethics at DePauw University. "You have an ethical responsibility to be honest and fair with your friend," Dr. Steele offers. "She helped you when you really needed it, and she was loyal to you. You should be trustworthy in return. Tell her about your windfall and propose a few new timetables for repayment of the loan, including the possibility of an immediate lump-sum settlement."
The March issue of the publication, which has a circulation of more than 2 million, is on newsstands now.
A 1969 graduate of DePauw, Bob Steele also serves as Distinguished Professor of Journalism Ethics at DePauw. He is is one of America's leading experts on media ethics and is regularly quoted in news stories,including a New York Times article in November. The professor has been called a "journalism treasure" by Steve Buttry of the American Press Institute.
Source: Real Simple
Back