Fortune Spotlights Angie Hicks '95 and Her Highly Successful 'List'
July 9, 2013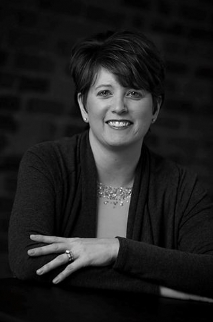 "When Angela Hicks first met venture capitalist Bill Oesterle in 1994, she was an introverted economics major at DePauw University," notes Fortune magazine. "Oesterle hired her as an intern because he thought she had a spine. After she graduated, Oesterle persuaded Hicks to turn down a job at Arthur Andersen to work for him. Her job involved compiling a list of reputable plumbers, electricians, and roofers in Columbus."
As the magazine points out, that venture became known as Angie's List, which now has "more than 2 million members in 200 markets who pay to access reviews of home-improvement professionals, mechanics, doctors, and dentists. Hicks, 40, is the company's face, and her erstwhile mentor, Oesterle, 47, is its behind-the-scenes CEO."
The item appears in Fortune's July 22 issue and is also posted at CNN's website.
A 1995 graduate of DePauw, Angie Hicks was an economics

major and Management Fellow. She currently serves on the DePauw University Board of Visitors and is a co-founder and past member of the board of directors of the Governor Bob Orr Indiana Entrepreneurial Fellowship Program.
Hicks holds an M.B.A. from Harvard Business School. In October 2009, she was honored with DePauw's Robert C. McDermond Medal for Excellence in Entrepreneurship.
Back