Broadcast Executive Bud Walters '63 Remembers the Influence of Prof. Elizabeth Turnell
July 30, 2013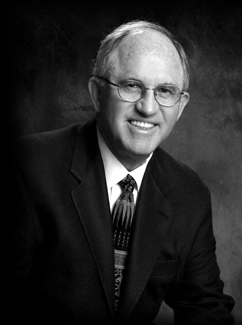 A new radio station in Decatur, Illinois, GRIZ-FM, is named to honor the late Gerald "Griz" England, a broadcaster and community leader. A story in the Decatur Tribune reports, "Cromwell Radio Group owner, Bud Walters, named his first Decatur radio station after his college broadcasting professor."
"WEJT was named for Elizabeth J. Turnell, who helped start the broadcast program at DePauw University, and she made a difference in my life," says Walters, a 1963 graduate of DePauw. "Betty lived her last years in Decatur, and naming WEJT after her was an important way for me to honor her. Now we get to honor Griz in much the same way." (top photo: Bud Walters; below right: Prof. Betty Turnell with students in the WGRE control room)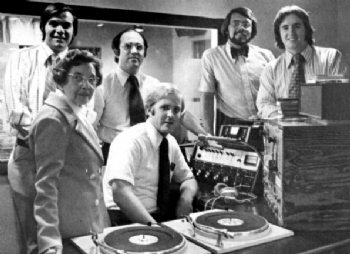 Read more here.
Bayard H. "Bud" Walters was a communication major and WGRE staffer as an undergraduate and serves on DePauw's Board of Trustees. In Janury 2012 he was featured on the cover of Radio Ink magazine. Walters was a 2009 recipient of the Broadcasters Foundation of America's Ward L. Quaal Pioneer Award. Details are available in this previous story.
Back