Prof. Doug Harms is Again an ICC Faculty Fellow
August 13, 2013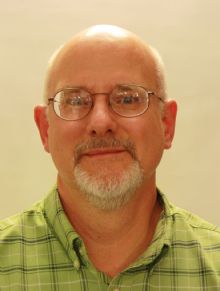 Douglas E. Harms, professor of computer science at DePauw University, will spend the 2013-14 academic year as an Indiana Campus Compact Faculty Fellow. It is the second consecutive year that Dr. Harms has been awarded the fellowship.
The award will support the project, "Continuing to Promote Service Learning and Community Engagement in DePauw's Curriculum." Harms, who is chair of DePauw's computer science department, will work to expand the reach of the University's Community Technology Enrichment Program (CTEP), which distributes refurbished computers to qualifying organizations and individuals in need of access to technology. He'll also work with DePauw's Dean of Experiential Learning and Career Planning and Kathryn Fortune Hubbard Center for Student Engagement, as well as faculty colleagues, to explore ways to more fully promote and integrate service learning and community engagement in the curriculum and academic life of DePauw.
The Faculty Fellows program provides an award in the amount of $3,750 from the Fostering Effective Partnerships to Further Service in Indiana Higher Education—Phase II grant provided by the Lilly Endowment Inc. to Indiana Campus Compact.
Indiana Campus Compact (ICC) is a consortium of 42 colleges and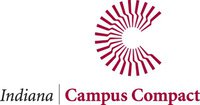 universities, both public and private, throughout the state, working to cultivate in students a lifelong commitment to community service and to strengthen the positive role institutions of higher education can take in their communities and in the state.
The recipient of a Fulbright Award for the 2004-05 academic year, Dr. Harms spent the 2004-05 academic year teaching several undergraduate and graduate courses in the department of computing at the University of Rousse in Bulgaria. He was interviewed in the July 20 edition of ComputerWorld Bulgaria.
Back