'Living Legend' John Jakes '53 Reflects
October 11, 2013
Learning that he was being honored as a Florida Living Legend was "a big surprise when it first came up," says John Jakes, the bestselling author and 1953 graduate of DePauw University. He jokes, "I thought that to be a legend meant you had to be dead." Jakes received the award September 27 at the Florida Heritage Book Festival and Writers Conference. (photo at right: Elaine Litherland/Sarasota Herald-Tribune)
Jakes has been called America's "godfather of the historical novel" by the Los Angeles Times. He has sold more than 50 million books, including 18 consecutive New York Times bestsellers and became the first author to have three books on the Times' list of top-selling books in a single year with The Kent Family Chronicles.
An article in the Sarasota Herald-Tribune notes that Jakes is "not sure he'll ever finish his half-written current project, a historical novel about actors in London and the United States that starts in the early 19th century, and less sure that his publisher will take it to print. He's working on his memoirs, a 'tell all' that chronicles his life toiling away in advertising and public relations in the 1950s and '60s in Ohio, where the scene was decidedly unlike Mad Men, while writing fiction madly in the evenings and on weekends."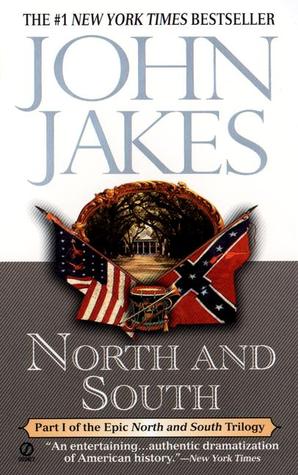 Susan Rife's feature points out that Jakes met his wife, the former Rachel Payne '51, at DePauw, where she was an instructor in the zoology lab. He recalls, "I got in the first day and there was a sign that said 'do not use "I cannot draw a frog" as an excuse,' and I couldn't. I didn't do well that first year. At the end of that year we decided to get married and she said, 'Well, I'll marry you, but I'm not going to give you a passing grade.' So I had to go to summer school to take the course over. I was lucky I got through."
He calls his wife his "stable rudder," stating, "You know, writers get up and down. You go through personnel changes with the publisher, as you always do; one book doesn't sell at all, one book sells better than the one before, so there are a lot of emotional ups and downs. She's kept me from sinking too low many times."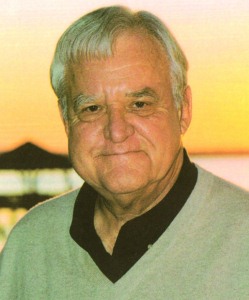 The newspaper adds, "They've been married 63 years. They spend their time going to the movies and the theater -- a big theater fan, Jakes has written the book for musicals and a number of unproduced stage plays – swimming in the pool and 'frequently taking naps.' "
You'll find the complete article at the Herald-Tribune's website.
An English major as an undergraduate and a former member of the University's Board of Trustees, John Jakes delivered the commencement address to DePauw's Class of 1995. Video of the speech is embedded below.
Back