DePauw Days of Celtics Coach Brad Stevens '99 Recalled in TV Feature
October 25, 2013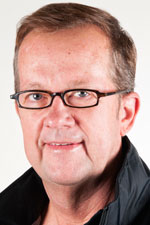 When Brad Stevens, then head men's basketball coach of Butler University, received job overtures from other teams, "I would say, 'Hey, you know, they're not the Celtics, right?'," Bill Fenlon, head men's basketball coach at DePauw University, recalls in a piece aired by Comcast SportsNet tonight. "And then when Stevens got the job, I'm like, 'Hey, they are the Celtics for gods sakes, you've gotta take that job!'"
Fenlon, who coached Stevens in college, was interviewed in his office for the feature, "Brad Stevens: A Coach's Journey." It retraces the steps from Zionsville, Indiana -- where Stevens grew up and played high school basketball, to DePauw (and includes highlights of Stevens in action as a Tiger), and then to his first job out of college with Eli Lilly and Co., which he left for a volunteer coaching position at Butler University. In 2007, he was named Butler's head coach and guided the Bulldogs to their first two appearances in the NCAA Division I National Championship game in 2010 and 2011.
In July, Stevens was named the Celtics' head coach, becoming the youngest current head coach in the NBA. The Celtics open their 2013-14 season Wednesday, October 30, at Toronto.
Fenlon recalls, "We really tried to sell him, as we do most of our kids, on the combination of really strong academics and really competitive small college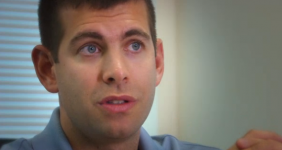 basketball situation. Brad was a really smart guy so he fit our academic profile really well, and the second thing is we thought he could be a pretty good player at our level."
Access the video here. An excerpt is embedded above.
This week, Stevens -- who was an economics major and Management Fellow at DePauw -- was featured by the NCAA as part of its Division III 40-in-40 series. Learn more in this summary.
Back