Director Kyle Ham '94 Set to Helm Reparation
June 17, 2014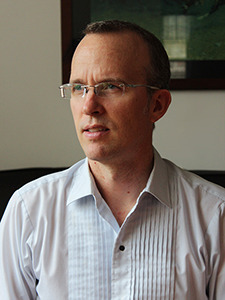 "We're hitting all corners of Putnam County," says filmmaker Kyle Ham, who will begin shooting a film, Reparation, in the Greencastle area this week. A 1994 graduate of DePauw University, Ham "has worked in films and TV for 20 years on movies such as the 1999 teen comedy She's All That starring Freddie Prinze Jr., will direct Reparation in his feature film debut," reports the Banner-Graphic of Greencastle.
"To us, the community itself is really one of the characters in the movie. We want to do justice to it," says Ham. Movie audiences "need to see the covered bridges, the courthouse,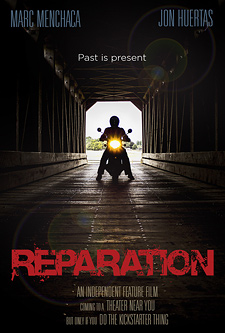 Four Arches ... and Dairy Castle."
The film's script is an adaptation of The Activist, a play by professor of communication and theatre Steve Timm. There are a number of other DePauw connections: the casting director and producer is 1996 graduate Matthew Lessall, while 2013 grads Kaitlin Klose and Olivia Carmel are also part of the production, notes the paper.
Read more here, or access this previous story.
Back