New Composition by Prof. Scott Perkins to Debut in Boston This Week
June 26, 2014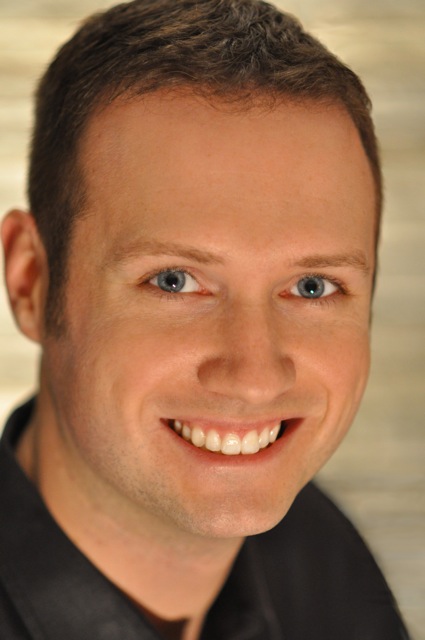 A new work for choir and organ composed by Scott Perkins, assistant professor of music at DePauw University, will be premiered tomorrow at the American Guild of Organists 2014 National Convention in Boston.
"It's called Benedictus, and it's a setting in Latin of the Song of Zechariah from the Gospel of Luke," Perkins tells American Organist. "The piece is in three parts, beginning with Zechariah praising and thanking God for saving his people. It can get a bit wild at times, with meter changes, quick rhythms, polychords (e.g., C major and D major at the same time), and flourishes of clusters from the organ, as in Example 1. All of those things, plus sparkly registrations, strong dynamics, and bold leaps, create a mood of pure joy and exuberance."
The professor continues, "In the second section, Zechariah prophetically reveals God's plan to his son, John the Baptist. Here, the music is much more subdued, with flowing lines of chant over warm,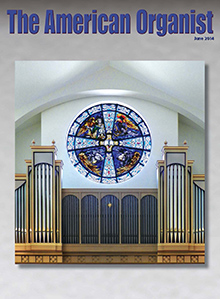 rich harmonies, as in Example 2. The third section is a setting of the "Gloria Patri" that uses material from the opening of the piece."
He adds, "I'm especially thrilled that the choir of St. Paul Church in Cambridge will perform the piece ... And I'm delighted that it will be premiered at the Mission Church; I've built in many opportunities throughout the piece to show off the colors of the magnificent Hutchings organ at the basilica."
An interview with Scott Perkins appears in the publication's current issue.
Learn more about the professor in this previous summary.
Back