Bud Walters '63 to Receive NAB's National Radio Award
July 12, 2014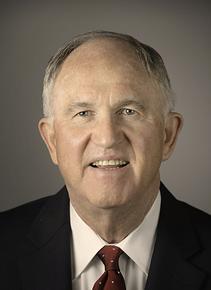 Bayard H. "Bud" Walters, founder and president of the Cromwell Group and 1963 graduate of DePauw University, is the recipient of the 2014 National Radio Award. Presented by the National Association of Broadcasters (NAB), the award honors an individual for outstanding leadership in the radio industry. It will be presented September 12 in Indianapolis during the 2014 Radio Show, produced by the NAB and the Radio Advertising Bureau (RAB).
"Bud Walters' exemplary leadership and his enthusiasm for radio has had a positive impact on the industry," says John David, executive vice president of radio for NAB. "We salute Bud for his tireless devotion to serving local communities through the power of Radio."
An announcement notes, "Walters founded The Cromwell Group in 1972. He currently owns and operates 28 radio stations (six AM, 17 FM and five HD2+ translators) in Illinois, Indiana, Kentucky and Tennessee. Since building his first station in Hawesville, Ky., which he still owns, Walters has focused on start-up stations and upgrading licenses in small markets. He has also ensured that each station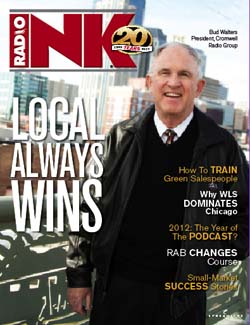 plays a vital role in its local community. Walters currently serves as chairman of the RAB Board of Directors and on the Radio Music Licensing Committee and DePauw University boards. In addition, he has served on the boards of NAB and the Kentucky and Tennessee Broadcasters Associations."
A speech (communication) major at DePauw and a veteran of the U.S. Air Force, Bud Walters has previously been honored with Broadcaster of the Year Awards in Illinois, Kentucky and Tennessee and the Broadcasters Foundation of America Pioneer Award.
Read more here. Also available is this previous story.
Back