Prof. Arthur Evans Publishes Vintage Visions: Essays on Early Science Fiction
August 2, 2014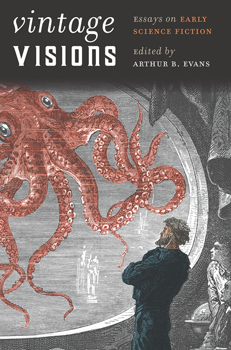 Arthur B. Evans, professor of modern languages (French) at DePauw University, is the editor of Vintage Visions: Essays on Early Science Fiction. The book, described as "a seminal collection of scholarly essays on early works of science fiction and its antecedents," has been published by Wesleyan University Press.
"From Cyrano de Bergerac in 1657 to Olaf Stapledon in 1937, this anthology focuses on an unusually broad range of authors and works in the genre as it emerged across the globe, including the United States, Russia, Europe, and Latin America," notes a synopsis. "The book includes material that will be of interest to both scholars and fans, including an extensive bibliography of criticism on early science fiction -- the first of its kind -- and a chronological listing of 150 key early works. Before Dr. Strangelove, future-war fiction was hugely popular in nineteenth-century Great Britain. Before Terminator, a French author depicted Thomas Edison as the creator of the perfect female android. These works and others are featured in this critical anthology."
"International in scope, Vintage Visions is a treasure house of eye-opening classic essays on science fiction's early history and prehistory," according to Robert Crossley, author of Imagining Mars: A Literary History. "Collectively, the sixteen essayists offer richer, more varied perspectives on the evolving and experimental relationship between fiction and science than any single-author study could provide."
"This is an important collection of classic pieces of commentary on early science fiction by recognized specialists in the field," states the University of Liverpool's David Seed. "It has an international range of topics from Europe to Latin America and explains the complex interaction between literature and both science and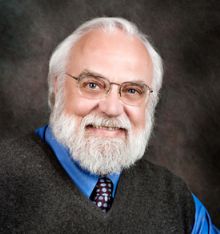 technology, and sheds invaluable light on the gradual emergence of science-fiction practices from the seventeenth century up to the period between the world wars. It documents in fascinating detail writers' responses to change and their different ways of embodying expectation in narrative."
Learn more here.
A renowned Jules Verne scholar, Dr. Evans is the general editor of Wesleyan's Early Classics of Science Fiction series, co-editor of The Wesleyan Anthology of Science Fiction, and managing editor of the journal Science Fiction Studies. Forbes has called him "the most prominent Verne scholar in the U.S." The professor recently received France's Cyrano Prize for his contributions to science fiction.
Back