Founding of ESPN by Bill Rasmussen '54 Highlighted in Sports Illustrated's 60th Anniversary Issue
August 9, 2014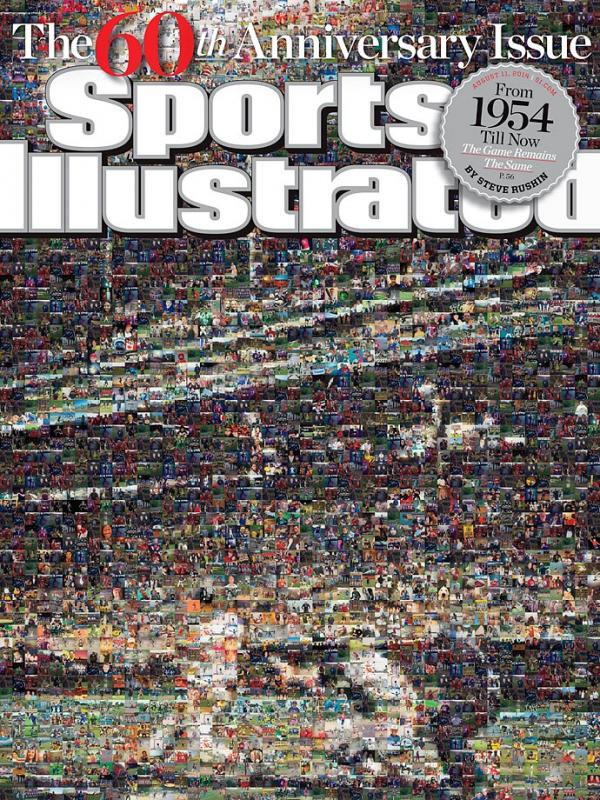 The 60th anniversary issue of Sports Illustrated, on newsstands now, highlights some of the most memorable moments in athletics over the past six decades, including the founding of ESPN by Bill Rasmussen, 1954 graduate of DePauw University. After being fired by the World Hockey Association's Hartford Whalers in 1978, Rasmussen came up with an idea that seemed crazy to many others at the time: to create a round-the-clock cable sports network.
"It had only been 18 months since Ted Turner had put his UHF station, replete with Braves games, on RCA's Satcom-1 satellite," notes SI. "Since its launch on Dec. 13, 1975, Satcom-1 had been orbiting the earth largely bereft of commercial traffic. Rasmussen was among the few who knew of its existence, or of its principal patron. 'We knew Ted was up there,' he says, but that was about all. So one morning Rasmussen screwed up the nerve to call RCA at its towering art deco headquarters in Manhattan's 30 Rockefeller Plaza."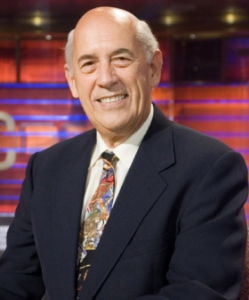 The piece continues, "Unknown the Rasmussen, RCA was looking for some brave or foolhardy soul who wanted to use one of its satellite transponders 24 hours a day," a novel idea, as Rasmussen recalls.
"Even Ted Turner went off the air at 1 a.m. because conventional wisdom was that all TV stations signed off at 1 a.m.," he says. "HBO was only on five hours a night."
The magazine adds, "The more Rasmussen thought about it, the more he liked the idea of filling 24 hours with sports."
The lengthy piece recounts how Rasmussen -- with the help of a $9,000 advance on his credit card and, later, a key investor in Getty Oil -- made his notion a reality. During an August 16, 1978 car ride with his son, Scott Rasmussen '86, the details of what ESPN would be were fleshed out. On September 7, 1979, ESPN went on the air. A year later, as SI notes, "It was too rash to say, but some were now thinking it: Twenty-four hours of sports might not be enough."
Visit Sports Illustrated online.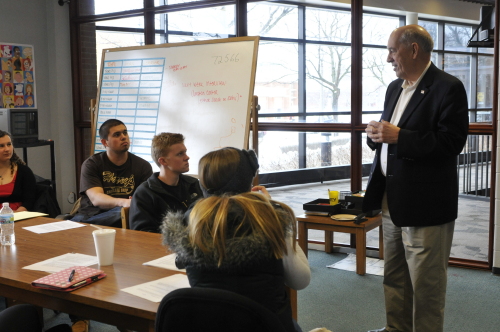 On October 4, 2012, Bill Rasmussen delivered a 175th Anniversary Distinguished Alumni Lecture in DePauw's Kresge Auditorium. During a two week stint as "executive-in-residence," Rasmussen -- who was a Rector Scholar and economics major as an undergraduate -- also visited classes, met with students, was interviewed on TV's Inside Indiana Business and was inducted into the DePauw Media Wall of Fame.
Back