Prof. Bill Clyde '78 is Candidate for US House of Representatives
September 3, 2014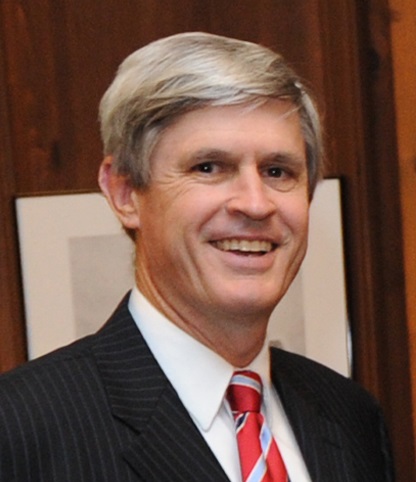 "A Madison man who is a college professor is running as the Green Party candidate for the 2nd District seat in the U.S. Congress," notes the Day of New London, Connecticut, in a story on the candidacy of William C. Clyde. A 1978 graduate of DePauw University, Clyde is provost and professor of economics and finance at Manhattan College in Riverdale, New York.
"Clyde has never run for political office, having spent the past 24 years as a college professor and administrator," writes Jack Kramer. "He was at Quinnipiac University from 1990 until 2007, teaching finance and serving in a variety of leadership roles. Prior to returning to academia, he was vice president in foreign exchange at First National Bank of Chicago (now part of JP Morgan Chase). He earned his Ph.D. in economics at the Edinburgh University, Scotland, his M.S. in chemistry at New York University, and his undergraduate degree at DePauw University in Greencastle, Indiana. He has published widely, including a book out of Yale University Press, Using Technology in Teaching."
Dr. Clyde states, "From many perspectives, this must be considered a long-shot candidacy. House incumbents typically get re-elected more than 90 percent of the time and Joe Courtney has won by large margins in recent elections. But Congressional

approval fell to an all time low of seven percent in June. Just 50 percent of voters say their U.S. representative deserves to be re-elected -- a 20-year low."
Read more here.
Also available is this previous story.
Back