Prof. Jeff Kenney's Islam in the Modern World is Published
September 13, 2013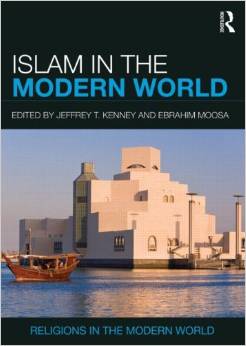 Jeffrey T. Kenney, professor of religious studies at DePauw University, is co-editor of Islam in the Modern World. Published by Routledge as part of its "Religions in the Modern World" series, the textbook is a collaboration with Ebrahim Moosa, professor of religion and Islamic studies at Duke University.
Simon A. Wood, an associate professor of religious studies at the University of Nebraska-Lincoln, calls the book "An important work that brings together an impressive range of essays by noted and emerging scholars working in a variety of fields. The book makes a significant contribution to the ongoing discussion on the nature and evolution of modern Islamic culture, explored across a diverse range of global contexts."
Learn more, and order a copy, at Amazon.com.
Dr. Kenney is the author of Muslim Rebels: Kharijites and the Politics of Extremism in Egypt, which was published by Oxford University Press. Learn more in this previous story.
Back