Andrew Repp '11 Prepares to Hike Appalachian Trail
March 9, 2015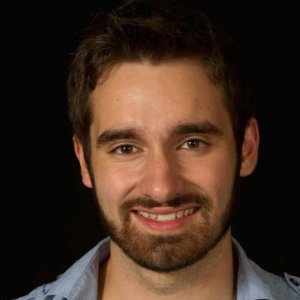 "Andrew Repp feels most at home when he is far away from it," begins a story in the Southern Illinoisan on the 2011 DePauw University graduate. "The Carbondale High School graduate, who has visited 21 countries, came home in July from a three-year stint with the Peace Corps in Azerbaijan with a desire to do even more traveling -- this time in his own country. The 24-year-old plans to begin hiking the 2,168-mile Appalachian Trail on Tuesday."
Repp tells the newspaper, "I think a lot of people spend their lives thinking about things they could be doing. I just want to go do it and live life, as corny as that sounds."
The article by Chris Hottensen notes that Repp and some DePauw friends joined in a difficult trek five years ago. "Not knowing where they wanted to go, one of Andrew's friends spun Google Earth virtually on his computer, and it stopped at Mount Kiliminjaro. Instead of spinning again for a more reasonable destination, the friends went ahead and climbed the 19,000-foot mountain in Tanzania, developing a determination that will help Andrew keep going on the trail when others turn back ... But the trip wasn't all about college friends searching for adventure. They used the trip to raise $20,000 for pediatric brain cancer in memory of one of their sisters who died at the age of 11 from the disease."
Only about 25% of those who hike the Appalachian Trail complete the journey, the story points out, but Repp feels ready. "I'm very well acquainted with my gear at this point," he says, adding, "I've spent about three months researching and trying things on."
The newspaper adds that Repp, who was a sociology
and anthropology major and Rector Scholar at DePauw, "plans to enter graduate school this fall and study international relations in Denver, Boston or Washington, D.C., with the hopes of one day becoming a foreign service officer."
You'll find the complete feature here.
Read more about the "Climb for a Cure" fundraiser in this 2009 summary.
Back