Philanthropic DePauw Students Prepare to 'Climb for a Cure'
December 31, 2009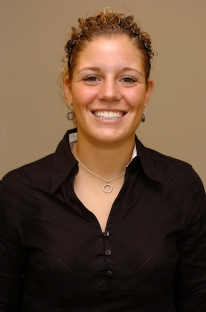 December 31, 2009, Greencastle, Ind. — "Heidi Keiser will be starting her new year on a high point. The highest point in Africa, that is," writes Virginia Ransbottom in the South Bend Tribune. "A 2007 Plymouth High School graduate, she will be climbing Mount Kilimanjaro Jan. 8 through Jan. 15 with four other climbers from DePauw University."
The story notes, "Keiser heard about the 'Climb for a Cure' campaign to raise $40,000 for pediatric brain cancer care and research while on the University's campus, where she is a junior ... The climbers have been raising the $4,000 each it will take for the trip. That includes a 25-hour plane ride, American guides from Ultimate Kilimanjaro, African porters who carry gear and cook meals, climbing gear, passports and immunizations for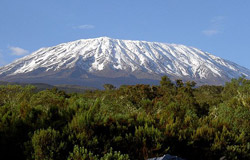 yellow and typhoid fever. In preparation for the lack of oxygen in the high altitude, the DePauw expedition has been vigorously planning and training for the dangers."
Of Keiser, Ransbottom reports, "The Lilly Scholar from Plymouth played three sports her senior year and keeps active in basketball at DePauw. With a double major in economics and psychology, Keiser will be collecting data for her Winter Term project on high-altitude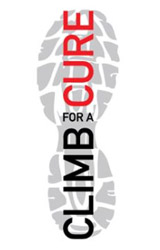 mood effects by interviewing climbers at a camp that converges trails at 15,000 feet in the air. There she will tread lightly.

"Cognitive processes and reaction time slows in higher altitudes," Keiser tells the newspaper. "Different personality types might handle the fatigue and irritability better than others."
Access the complete text at the Tribune's Web site.
The students have a fundraising goal of $40,000. Their efforts will benefit Riley Hospital for Children, b.r.a.i.n. Child and the Children's Brain Tumor Foundation.
Learn more in two previous stories (1, 2), this feature article, or at the Climb for a Cure Web site.
Back