Three Student-Written Plays to be Presented, April 14-17
April 3, 2016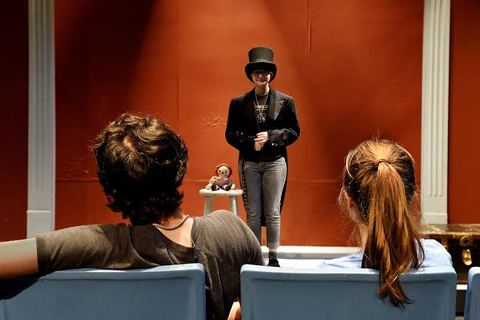 Three original plays written by DePauw University students will be presented by DePauw Theatre from April 14 through 17. They include The Parable of the Pear, written by Zach Manges '16; The Ventriloquist by Bristy Skiles '17; and The Balloon Man, which is the work of Billy Burke '17.
Thursday through Saturday performances will begin at 7:30 p.m. in Moore Theatre, located in the Judson and Joyce Green Center for the Performing Arts. The Sunday, April 17 performance will be a 1 p.m. matinee. Steve Timm, DePauw professor of communication and theatre, is director of the productions.
Everyone is invited to attend an opening night reception in the Green Center's Great Hall following the Thursday performance, as well as a talk-back session after the Friday night show. Tickets are available via brownpapertickets.com/event/2478347.
These latest presentations spotlight DePauw Theatre's long tradition of encouraging and developing student-written plays. The works were created in a class taught by Professor Timm during the Fall 2015 semester.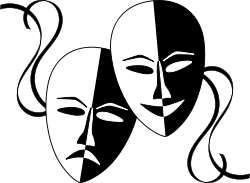 One of the student writers, Zach Manges, says, it's exciting to have his work performed by fellow students.
"It's a great showcase for what makes the process of theatre so special," he says. "When you're writing multiple characters, you'll hear them all very specifically in your head, but once it's printed, and other people are interpreting the words in their own voice, suddenly you start to hear new layers that improve upon the ideas you had. As a writer, it's educative and a bit of a thrill, and of course, it's a ball getting to collaborate with fellow student creators."
These productions are recommended for mature audiences only. For more information about DePauw Theatre, click here.
Back