DePauw Theatre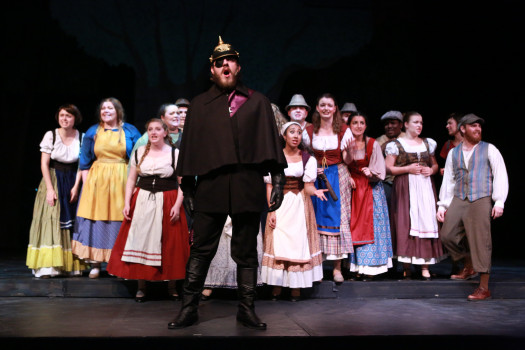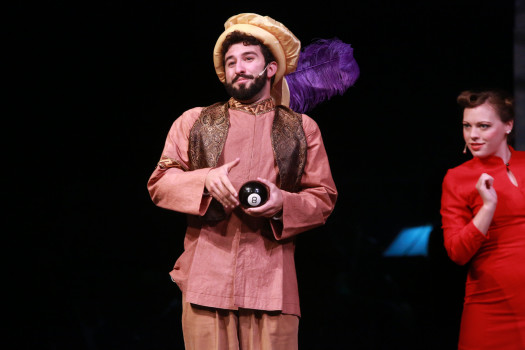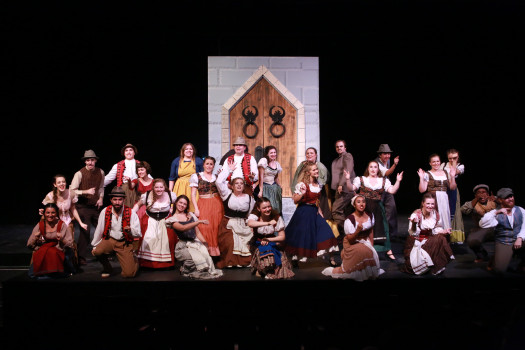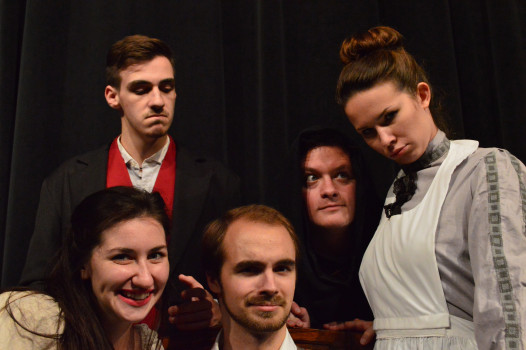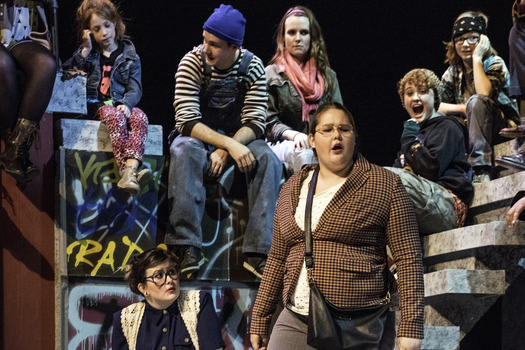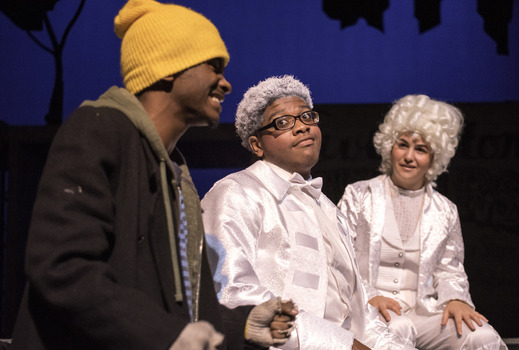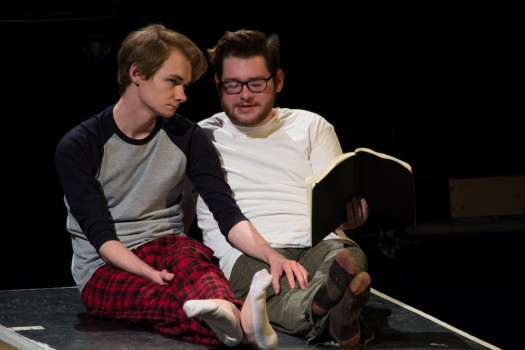 2017-18
The Importance of Being Earnest

Written by Oscar Wilde
Directed by M. Susan Anthony
Nov. 16-18 | 7:30 p.m.
Nov. 19 | 1 p.m.
Join Algy and Jack, two dashing (and clueless) men about town, and Cecily and Gwendolyn, two charming (and ruthless) young women bent upon matrimony. Add an orphan infant in a handbag, two sickly imaginary dependents, and the infamous Lady Bracknell – and you have The Importance of Being Earnest. Oscar Wilde's farcical comedy, subtitled "A Trivial Comedy for Serious People," has delighted audiences since its premiere in 1895. No one is what he (or she) seems in Earnest – and Wilde's scathing satire mocks social conventions, pomp and pretense – and marriage. In particular, The Importance of Being Earnest skewers stereotypical gender relations and introduces the "New Woman" in a frothy comedy often deemed "the greatest English stage comedy of all time."
---
Joe Turner's Come and Gone
Written by August Wilson
Directed by Guest Artist Kathryn Bentley,
Artistic Director, Black Theatre Workshop, Southern illinois university edwardsville
Feb. 1-3 | 7:30 p.m.
Feb. 4 | 1 p.m.
August Wilson's Joe Turner's Come and Gone is set in a Pittsburgh boarding house in 1911. Owners Seth and Bertha Holly play host to a makeshift family of people who come to stay, some for days, some longer, during the Great Migration of the 1910s when descendants of former slaves moved in large numbers from the South toward the industrial cities of the North, seeking new jobs, new lives and new beginnings.
Among those on the move are Herald Loomis and his young daughter, Zonia. Haunted by the past, they are headed wherever the road takes them in search of the long gone Martha, Herald's wife, and Zonia's mother. Herald arrives at the boarding house unsettled, dark and secretive. Seth Holly is suspicious and wants him out almost as soon as he arrives, but Bertha and the others see him differently, and by action and example, they help set him on the way to recovering his lost spirit and finding a new life. Directed by Guest Artist Kathryn Bentley, Director of the Black Theatre Workshop at Southern Illinois University Edwardsville.
---
Hamlet Mostly
Directed by Andrew Hayes
April 12-14 | 7:30 p.m.
April 15 | 1 p.m.
Hamlet is Shakespeare's most recognizable play, but whose story is it? Join us for a mostly Shakespeare language performance that explores the interpretation, ideas and relationships of the play we all know so well through an experimental and energetic re-telling of the story. Hamlet Mostly is a collaboration between its original storyteller, the man we think we know as Shakespeare, and this production's director, cast and crew.
---
THE NEW MEL BROOKS MUSICAL
YOUNG FRANKENSTEIN
BOOK BY MEL BROOKS AND THOMAS MEEHAN
MUSIC AND LYRICS BY MEL BROOKS
DIRECTED BY STEVE TIMM
MUSICAL DIRECTION BY STEVEN LINVILLE '06
CHOREOGRAPHY BY JARED NORMAN '12
OCT. 5-7 | 7:30 P.M.
OCT. 8 | 1 P.M.
From the creators of the record-breaking Broadway sensation, The Producers, comes this monster new musical comedy. The comedy genius, Mel Brooks, adapts his legendarily funny film into a brilliant stage creation – Young Frankenstein!
Grandson of the infamous Victor Frankenstein, Frederick Frankenstein (pronounced "Fronk-en-steen") inherits his family's estate in Transylvania. With the help of a hunchbacked sidekick, Igor (pronounced "Eye-gore"), and a leggy lab assistant, Inga (pronounced normally), Frederick finds himself in the mad scientist shoes of his ancestors. "It's alive!" he exclaims as he brings to life a creature to rival his grandfather's. Eventually, of course, the monster escapes and hilarity continuously abounds.
Every bit as relevant to audience members who will remember the original as it will be to newcomers, Young Frankenstein has all the of panache of the screen sensation with a little extra theatrical flair added. It will surely be the perfect opportunity for a production company to showcase an array of talents. With such memorable tunes as "The Transylvania Mania," "He Vas My Boyfriend" and "Puttin' on the Ritz," Young Frankenstein is scientifically proven, monstrously good entertainment.
Presented through special arrangement with Music Theatre International (MTI).