Fourteen DePauw Seniors to Teach For America in the Fall
May 13, 2016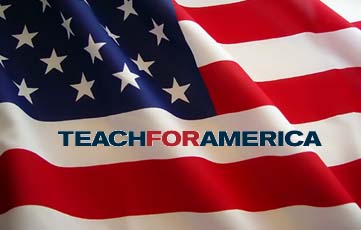 Fourteen current DePauw University seniors have been selected as Teach For America (TFA) corps members, and will begin teaching in urban and rural public schools across the country this fall. Approximately 37,000 individuals applied to join the teaching corps this year; about 11% were accepted into the program.
Teach For America is the national corps of outstanding recent college graduates of all academic majors who commit two years to teach in urban and rural public schools and become lifelong leaders in ensuring educational equity and excellence for all children. Its mission is to build the movement to eliminate educational inequity by enlisting the nation's most promising future leaders in the effort.
The students, followed by their teaching assignments, are:
Omar Abdel-Rahim, biology
Cara Bargiacchi, elementary
Christine Betterman, English
Sarah Dela Cruz, elementary
Anika Green, elementary
Emily Hancock, English
Riley Hawkins, biology
Molly Henry, elementary
Susan John, middle school STEM
Taylor Jones, middle school English
Kelsey Karlson, elementary
Haley Krieble, elementary
Kirstyn Walker, English
Paul Watts, English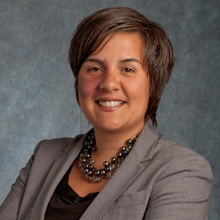 DePauw is regularly among the nation's top contributors to TFA and has had almost 200 alumni serve as corps members since the program's inception in 1990.
The organization is led by Elisa Villanueva Beard (pictured at left), a 1998 graduate of DePauw. She delivered the commencement address at her alma mater in May 2013. Video is embedded below.
Janeya Cunningham, a first year Posse Scholar at DePauw, was recently featured in Teach For America's magazine, One Day. It's covered in this summary.
Back