Article on Expected "Shocker" from Former US Sen. Evan Bayh Includes Photo from DePauw
July 12, 2016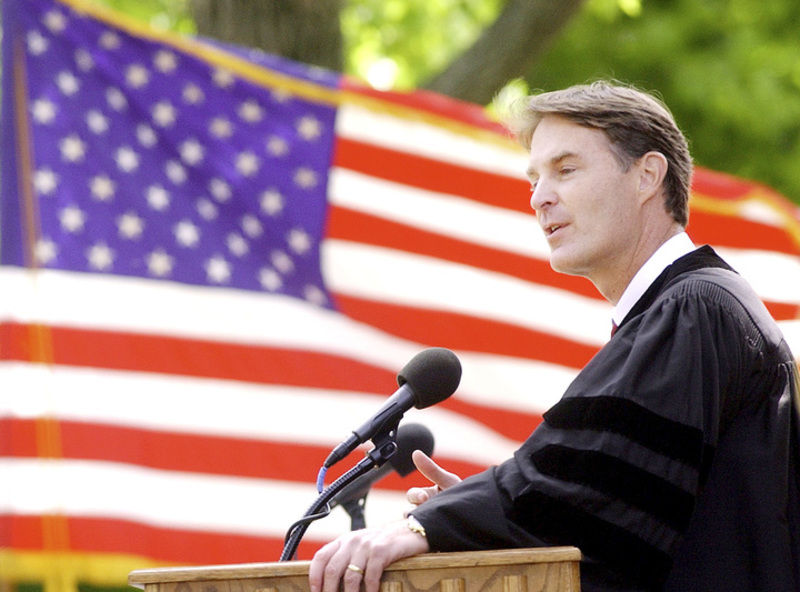 "For the second time in six years Evan Bayh has shocked Indiana State Democrats with the expected announcement this week that he is seeking a return to the U.S. Senate," begins an article in Indiana's Anderson Herald Bulletin which is accompanied by a photo of Bayh speaking at DePauw University. (photo by Bob Poynter/Terre Haute Tribune-Star)
Ken de la Bastide reports, "In an unexpected move Monday, Baron Hill, who was unopposed in the May primary, announced his withdrawal from the Senate race against Republican Todd Young. Bayh is expected to announce Tuesday that he will seek the party's nomination to replace Hill on the Nov. 8 ballot."
Access the article at the newspaper's website.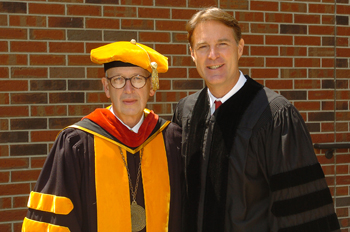 Sen. Evan Bayh delivered the commencement address at DePauw University on May 21, 2006. C-SPAN carried the event, which took place at a time when pundits were suggesting that Bayh would be a top contender for the 2008 Democrat presidential nomination. (at left: President Robert G. Bottoms with Sen. Bayh before the ceremony)
His address to DePauw's Class of 2006 is embedded below. A summary of the speech, including video and audio clips, can be found here.
Source: Anderson (Ind.) Herald Bulletin
Back