Organist John Schwandt Accompanies Silent Film Classic Metropolis on Nov. 2
October 28, 2016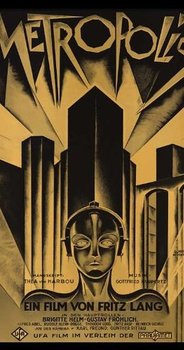 Celebrate ArtsFest 2016: Art & Utopia with a special screening of Metropolis, the classic 1927 silent science fiction film, with live accompaniment by organist John Schwandt. The Film Studies and Performing Arts Series event begins at 7 p.m. on Wednesday, November 2, in Kresge Auditorium, located in DePauw's Green Center for the Performing Arts. The presentation is free and open to the public.
This will mark Schwandt's third visit to DePauw. He previously accompanied the screening of Phantom of the Opera and, more recently, Nosferatu.
Schwandt is an acclaimed silent film accompanist and music scholar,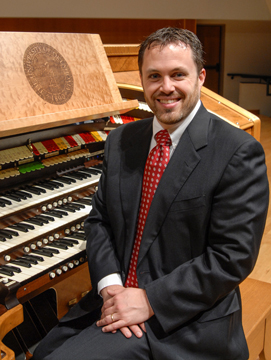 as well as director of the American Organ Institute. He will perform on Kresge auditorium's 40-stop pipe organ designed and built by Wolff & Associates of Laval, Quebec, Canada.

Metropolis is a futuristic film directed by Fritz Lang. Roger Ebert wrote, "Metropolis does what many great films do, creating a time, place and characters so striking that they become part of our arsenal of images for imagining the world. Lang filmed for nearly a year -- driven by obsession, often cruel to his colleagues, a perfectionist madman -- and the result is one of those films without which many others cannot be fully appreciated."
Learn more about ArtsFest in this previous story.
Back