Pizza Hut Taps Noah Droddy '13 as Part of New NCAA Sponsorship
November 17, 2016
"As part of a multi-year sponsorship deal, Pizza Hut was recently named the 'Official Pizza of the NCAA.,'" reports Indianapolis Business Journal. "The pizzeria chain is kicking off its sponsorship at the NCAA men's and women's cross country championships in Terre Haute on Saturday."
Anthonu Schoetlle writes that the NCAA "will roll out celebratory events at all 32 NCAA Division I and non-division (think bowling, etc.) championship events this school year. At Terre Haute on Saturday, Pizza Hut is bringing in Shane Battier, who was a star basketball player at Duke University, and DePauw University graduate and NCAA Division III cross country champion Noah Droddy to help celebrate the event. Droddy, who has long hair and a push-broom mustache, became an internet sensation after the Olympic trials earlier this year. Pizza Hut also plans to give out more than 3,000 slices of free pizza to fans and athletes at Saturday's cross country championship and place a drumline at the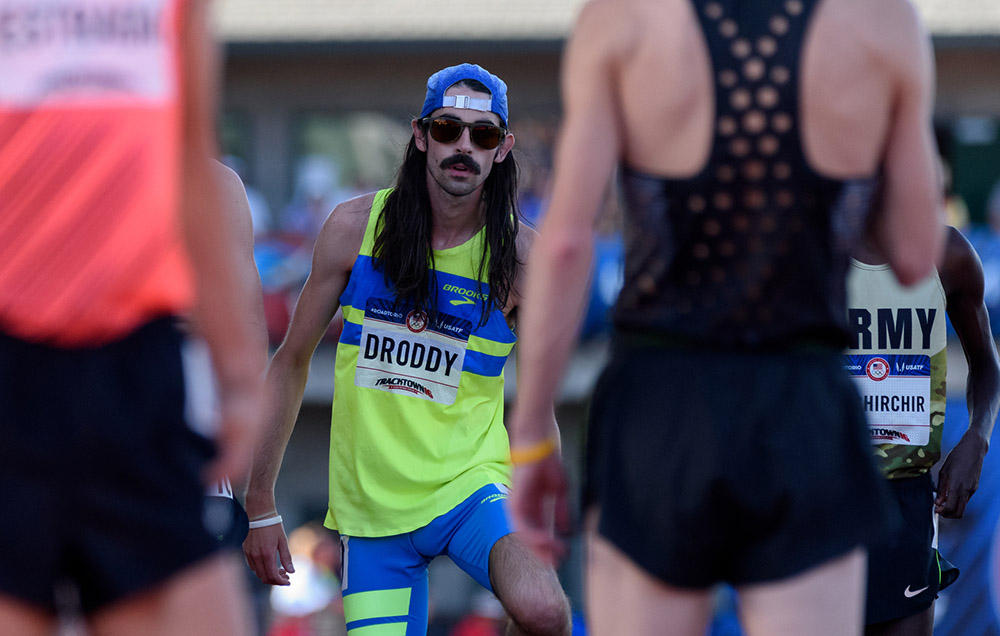 race to whip up excitement."
"We think these athletes, like the athletes at all NCAA championship events, are worthy of all the celebration and fanfare of the better-known sports," says Doug Terfehr, senior director of public relations and sponsorships for Pizza Hut.
Read more at IBJ's website.
A communication major and 2013 graduate of DePauw, Noah Droddy set the school record in the 10,000 meters in April 2013 and earned all-America honors in cross country in both 2011 and 2012. Learn more in this recent summary.
Source: Indianapolis Business Journal
Back